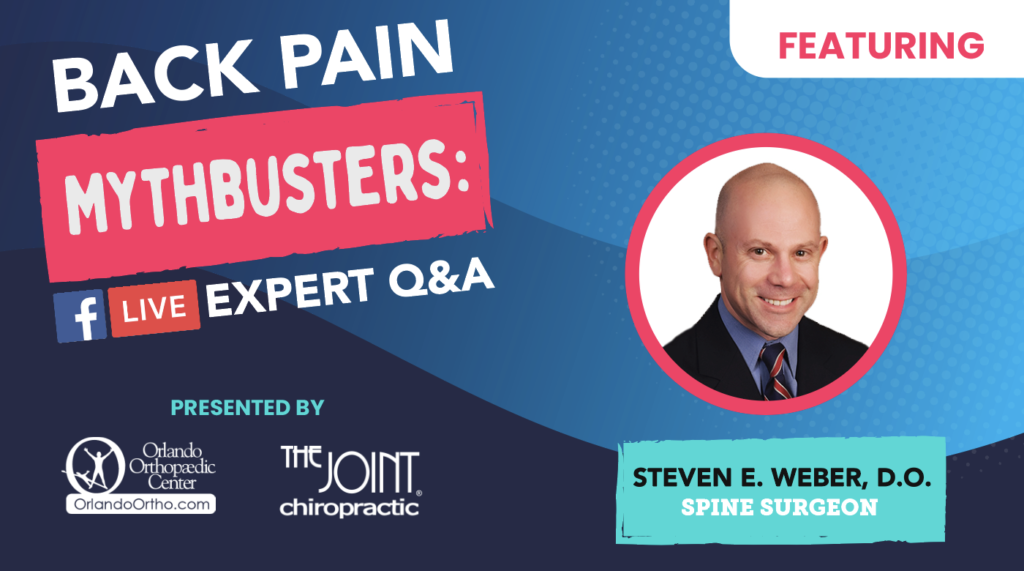 Steven E. Weber, D.O., board-certified orthopaedic surgeon specializing in spine surgery at Orlando Orthopaedic Center took time to bust some common myths about back pain during a Facebook Live Q&A event.
Questions were submitted by patients who wanted expert information about their chronic and acute back pain and the treatment, therapy, and surgery used to treat it.
Below you'll find a handful of the questions and answers from Dr. Weber. 
If you have additional questions not answered here, please schedule your appointment here.