From tablets and video games to bikes and "hoverboards", the hottest gifts this holiday season could be a pain come the New Year. Read on to discover some of the most common holiday injuries and how to avoid them with help from Tamara A. Topoleski, M.D., Orlando's only independent, board-certified pediatric orthopaedist.
How Do I Prevent Head, Knee, and Elbow Injuries?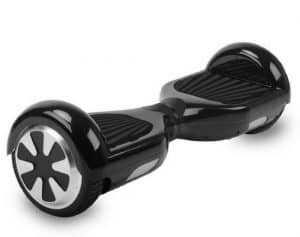 It's 2015 and hoverboards are here! Well, sort of. The coolest new gadget this year is a two wheel self-balancing electric scooter "hoverboard." Before hopping on this hot holiday gift, be sure to protect yourself from painful head injuries, scraped knees, and busted elbows with the necessary safety gear.
"Just as we have our children wear helmets for cycling and skateboarding, helmets are recommended for use with the scooters," says Dr. Topoleski. "Helmets can reduce the risk of severe brain injuries by 88 percent – but only if used correctly."
Here's how to properly use a helmet:
Make sure it is certified to meet Consumer Product Safety Commission standards
Measure around the rider's head about an inch above his or her eyebrows to ensure it will fit properly
Use the extra foam pads to adjust and make sure the helmet fits snugly
Always buckle the chin strap
Knee, elbow and wrist guards can also be used to minimize injuries during a fall.
"The most common injuries associated with the scooter are mild such as ankle sprains and wrist fractures," adds Dr. Topoleski.
How Do I Prevent Tech Neck?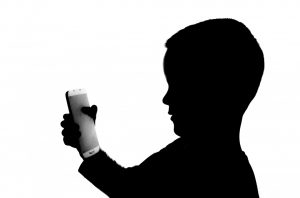 Did you know that spending time on tablets and mobile devices can put three times as much strain on our muscles when compared to desktop computers? Recent studies show bending the head at a 60 degree angle to look at a phone screen puts 60 lbs worth of pressure on the spine!
"When a tablet is laying in your lap or on a flat surface it can result in a loss of the 'natural curve' of the cervical spine causing increased stress on the neck," says Dr. Topoleski. "To avoid the back pain that can come with hours spent on that new tablet, try to use a docking station so your head is facing forward instead of downward."
How Do I Prevent Text Thumb?

Technically known as De Quervain's tenosynovitis, Texting Thumb can result in pain, inflammation and even decrease in grip strength or range of motion.

Whether it's Fallout 4 or excessive Snapchat use, repetitive movements of the thumb caused while holding the video game controller or phone can put a lot of strain on the thumb and hand, potentially resulting in a repetitive strain injury (RSI).

If the new video game has you gripping the controller all night and you experience any of these symptoms there are a few at-home remedies.

Ice the thumb and wrist to reduce inflammation
Immobilize the thumb with an orthopaedic splint to avoid further injury
Avoid activities which aggravate the pain
Take an over the counter anti-inflammatory medication like ibuprofen

If your pain continues despite these treatments, then consider scheduling an appointment to be seen by one of our specialists.

When You Can't Avoid Holiday Injuries

Even with all the precautions in the world, sometimes accidents still occur. If your child or a loved one is involved in a holiday stumble, our pediatric trained orthopaedic specialists Dr. Topoleski, Michael D. McCleary, M.D., and Michael D. Riggenbach, M.D., are here to help make the holidays bright again.

Remember: It's important for adults to be safety conscious during the holidays as well, especially when traveling, cooking and assembling gifts.