Youth sports programs can create a lifetime of healthy habits on and off the field for our children and teens. Unfortunately, economic barriers are leaving too many young people sidelined in Central Florida, unable to take part in youth sports programs. These obstacles leave some young athletes missing out on opportunities to build character, learn about teamwork and self-discipline, make new friends, stay physically and mentallly fit, and to develop lifelong healthy habits.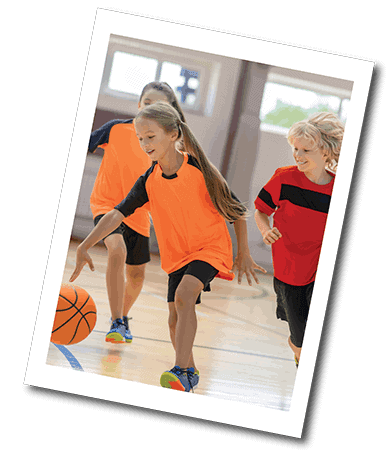 The Give Kids Sports Town Hall will raise awareness about these challenges so our community can focus on solving these issues. FM 96.9 The Game (iHeartMedia) will lead a live broadcast to discuss these important community issues on Friday, October 23, from 5 to 6 p.m. The Orlando Orthopaedic Center Foundation and its Give Kids Sports Program are sponsoring this event. Experts and community leaders serving as panelists for this live broadcast include:
Panelist 1: Randy S. Schwartzberg, M.D. – Orlando Orthopaedic Center (Foundation)
Panelist 2: Teresa Jacobs – Orange Co. School Board Chair
Panelist 3: Bob Dallari – Seminole County Commissioner
Panelist 4: Dan Cross – Founder of Athlete Connections Foundation
Panelist 5: Donnie Jones – Stetson University Head Basketball Coach
Panelist 6: Stan Van Gundy – Former Orlando Magic Head Coach
Panelist 7: Jeff Turner – Broadcaster and Former Orlando Magic Player
Panelist 8: Doug Gabriel – Former Football Player – Dr. Phillips High School, UCF, NFL
Panelist 9: Kate Demory – Parent, Teacher, Advocate
Panelist 10: Brian Scutero – 3 Up 3 Down Pitching Academy
"All kids should be able to participate in any type of sport they want, regardless of their background," says Randy S. Schwartzberg, M.D., President of the Orlando Orthopaedic Center Foundation. "The Give Kids Sports Town Hall will raise awareness about what happens when children don't get equal access to youth sports, so our community leaders can work together to solve these problems."
Founded in 2012, the focus of the 501(c)(3) Orlando Orthopaedic Center Foundation is providing resources to help get and keep kids in the game. Its Give Kids Sports Program has empowered thousands of children in Central Florida to take part in youth sports programs with the Foundation's financial support.
The Orlando Orthopaedic Center Foundation also raises dollars for orthopaedic injury prevention, education and research. The Foundation also offers scholarships and grants each year to students pursuing sports medicine-related careers.