The Orlando Predators announced Wednesday that Orlando Orthopaedic Center will partner with the franchise as its primary medical provider during the 2015 season.
"The staff and physicians of the organization are thrilled to, once again, be part of the Orlando Predators team," said Orlando Orthopaedic Center Executive Director Kevin Joyce. "Both Orlando Orthopaedic Center and the Predators have the common value of giving back to the Central Florida community which highlights the primary benefit from this partnership. The Predators and Westgate Resorts have firmly established themselves as leaders in the community with their support and charity. Orlando Orthopaedic Center believes this partnership will only enhance this cause and we look forward to the positive impact this will have on families in Central Florida. We also look forward to an exciting season where the Predators team stays healthy and we help them win their next Arena Bowl title."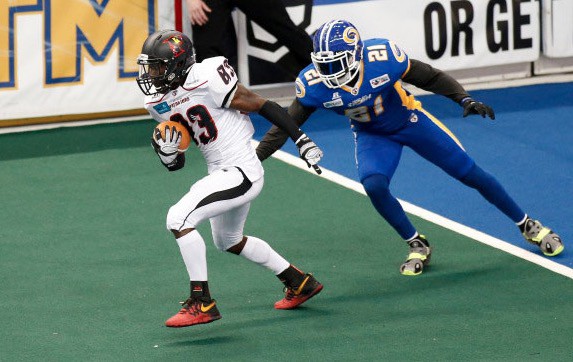 Since 1972, Orlando Orthopaedic Center has grown to include 20 board certified physicians across multiple orthopaedic subspecialties, many of whom are recognized leaders amongst their peers nationwide. The team at Orlando Orthopaedic Center delivers cost-effective, comprehensive coordinated care to patients throughout Central Florida and beyond.
"Orlando Orthopaedic Center has a reputation for its outstanding service and expertise in the field of sports medicine," said Orlando Predators COO Darrell Harbin. "At the same time, OOC is an organization that makes a conscious effort to make a positive impact on its local community. We're excited to be partnering with Orlando Orthopaedic Center."
Orlando Orthopaedic's extensive roster of outstanding physicians includes Dr. Randy S. Schwartzberg, who will serve as the primary team physician of the Orlando Predators. Since beginning his practice of orthopaedics, Dr. Schwartzberg has become extensively involved in the sports medicine scene of Central Florida. He serves as a team physician for World Wrestling Entertainment, Seminole State College, Embry-Riddle University, Bethune Cookman University, Cirque du Soleil, La Nouba, and numerous local high schools. Further, he has served as a sports medicine consultant for Major League Soccer and NFL Europe. He currently serves on the NFL Neutral Physician Panel.
Orlando Orthopaedic Center has six locations throughout Central Florida plus a state-of-the-art outpatient surgery center at the heart of its downtown campus located in the trendy SoDo Shopping District.
For over 40 years, the Orlando Orthopaedic Center's team of physicians and support staff has been getting Central Floridians back to work, back to play and back to making a difference in our community.
The physicians at Orlando Orthopaedic Center serve as team physicians throughout the community at many area high schools. Their 501 (c)(3) nonprofit foundation provides sports scholarships and continuing education opportunities throughout the year. Many of their doctors teach, serve on national boards and even find time to lead research efforts in their subspecialties.
Whether it is supporting the local Arthritis Foundation in their annual walk or providing pre-participating sports physicals to high school students, the team at Orlando Orthoapedic Center is actively making a difference throughout Central Florida.
For all the latest news and updates, visit OrlandoPredators.com and follow the team on Facebook, Twitter and Instagram.
About The Orlando Predators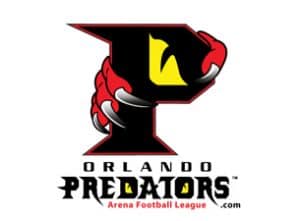 The 2014 South Division Champion Orlando Predators enters its 24th season as Central Florida's most exciting and innovative professional sports franchise.
Proud members of the Arena Football League, the Predators have achieved unprecedented success on the field. Orlando has advanced to the AFL playoffs a league-leading 22 times in their history while securing seven conference championships, including two ArenaBowl Championship victories in 1998 and 2000.