Mitsubishi Power was recently presented with the 2021 Southeastern Construction Owner's and Associates Roundtable's (SCOAR) Exceptional Facility Safety Program Award. 
The award is a result of a partnership created three years ago between Orlando Orthopaedic Center and Mitsubishi Power to develop and implement an occupational health services (OHS) program to:
Reduce OSHA recordables 

Lower workers' compensation cases 

Improve musculoskeletal (MSK) health of employees 
The OHS program has reduced MSK OSHA recordable injuries by 91% over a three year period. In addition, the program has contributed significantly to lower direct and indirect injury costs at the facility.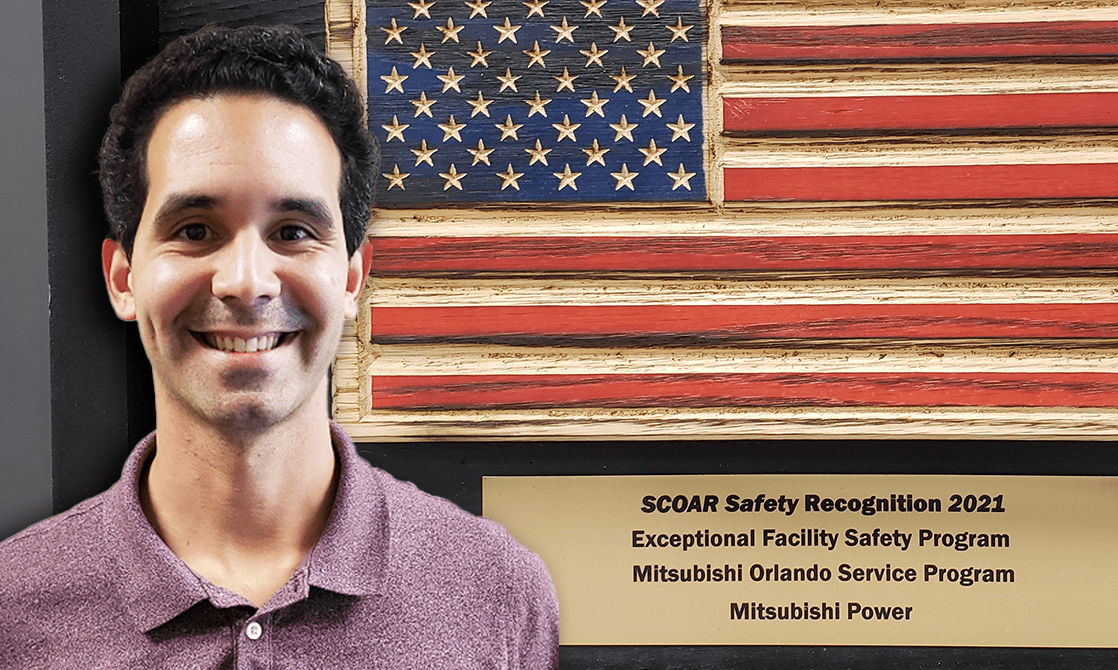 The primary objective of the OHS program is to mitigate MSK injuries by incorporating on-site: 
Preventative orthopedic assessments

Acute/chronic injury intervention

Ergonomic Education (such as safe lifting and handling practices, incorporating micro-stretching into the workday, etc.)
"The program's success is largely due to the support of Orlando Orthopaedic Center and Mitsubishi Power leadership," says Josh Arias, LAT, ATC, industrial athletic trainer and program lead. "The employees have also been an integral part of the program's accomplishments as they find the on-site health services valuable and express its worth to leadership. Employee acceptance allows the program to be effectively integrated into the work culture."
This award winning model to reduce MSK spend is scalable across industries for employers of all sizes. 
"Employers find on-site OHS valuable because maintaining the health and wellness of employees keeps them working at full capacity, improves their morale, maximizes overall productivity, and reduces MSK expenditure," adds Arias. 
To find out if an OHS program can benefit your employees, take our free ergonomic assessment questionnaire here.