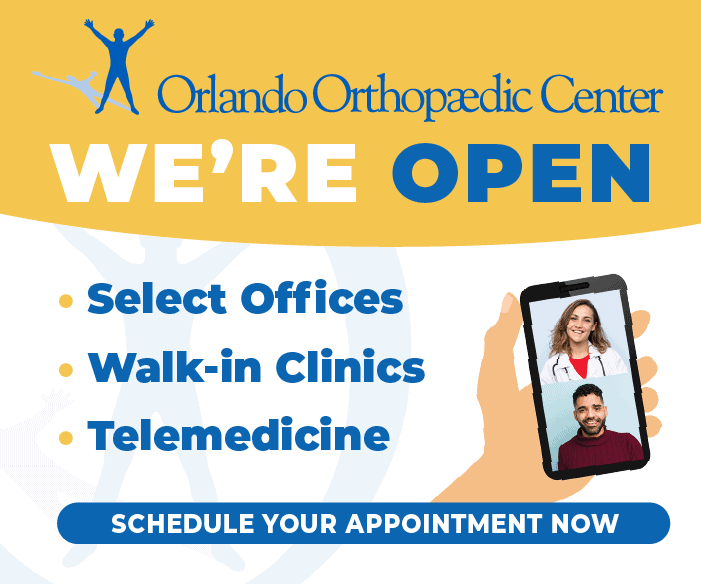 Orlando Orthopaedic Center remains open for business and is accepting patients for appointments, walk-ins, and through our telemedicine service.
The following offices and Physical Therapy departments remain open:
Telemedicine Appointments Now Available
We also offer telemedicine appointments from anywhere using a smartphone.
Orlando Orthopaedic Center is the only orthopaedic provider in our community offering telemedicine appointments.
In this time of social distancing and increased uncertainty, telemedicine appointments allow us to put the safety of our patients and staff first.
Orthopaedic telemedicine appointments are with the same orthopaedic specialists you would normally see
Appointments can be made until 15-minutes prior to closing (See hours)
We accept insurance for telemedicine appointments or also offer a self-pay fee of $50 per appointment
For self-pay patients, if the appointment results in an in-person visit, the $50 self-pay fee will be applied toward any costs incurred during the in-person visit
Orlando Orthopaedic Center is following CDC and local government guidelines in regard to the Coronavirus (COVID-19) and is taking precautions to prevent its spread. That said, we have been deemed an "essential business" and our offices remain open to see patients.
If you have any questions about an upcoming appointment, please call us at 407-254-5400