On July 17th, 2016, the day after running a 16-mile marathon, Donna Nelson, a recent patient at Orlando Orthopaedic Center, collapsed to the ground in terrible pain. The discs of two vertebrae in her lower back were impinging on the nerves in her spine.
"Since that day I was in extreme pain, and I mean extreme," Donna says. "I couldn't walk without crutches or an assist from someone. It was pretty bad."
In an urgent bid to free herself from pain and to be able to walk on her own again, Linda turned to Stephen R. Goll, M.D., a board-certified orthopaedic spine surgeon at Orlando Orthopaedic Center.
After more conservative methods failed to resolve the problem, Donna and Dr. Goll concluded that outpatient microdiscectomy low back surgery would give her the best chance of success.
"I tried physical therapy and I was put on medication," says Donna. "Dr. Goll was conservative in his treatment of me, which was very appreciated, but it had come down to actually having the operation."
Despite an outside recommendation to see a different specialist, Donna was steadfast in her desire to have Dr. Goll perform her surgery. "I was told to see a neurosurgeon as opposed to an orthopaedic (surgeon)," says Donna. "But after researching Dr. Goll's background and looking at recommendations from his other patients, I was very comfortable with him doing my procedure. He is a spine specialist and I had no qualms going into surgery with him."
Donna's decision paid off immediately after her surgery at Orlando Orthopaedic's outpatient facility. "The second I woke up in recovery, I was pain-free," says Donna. "There were not even a couple of days, or in a week you'll feel better. No. When I woke up to go to the bathroom, I literally got (up) off the bed and I almost cried because I could walk without pain."
What is Outpatient Microdiscectomy Low Back Surgery?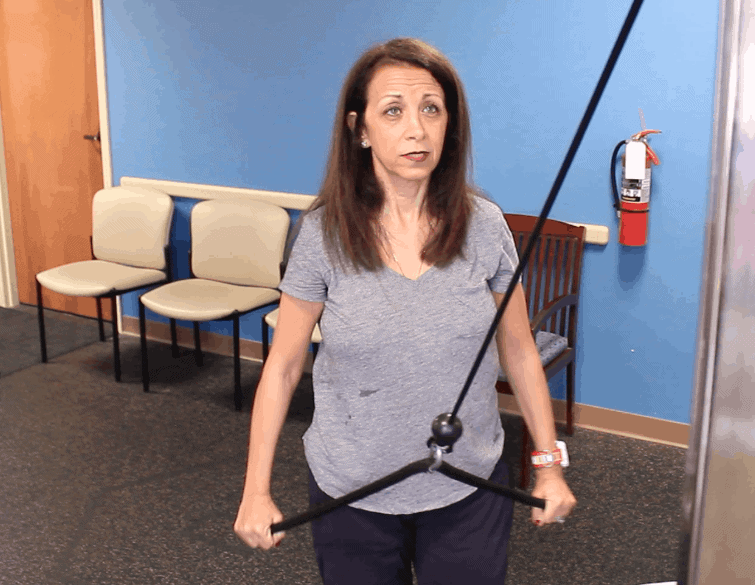 Microdiscectomy is perhaps the most common surgery performed by orthopaedic spine surgeons. It's done to remove herniated vertebral disc material pressing on the nerves of the spine or the spinal cord.
Before surgery, the patient is given a general anesthetic and will remain unconscious throughout the procedure, experiencing no discomfort whatsoever. Dr. Goll will then use an advanced microscope to obtain a larger view of the spine. This enlarged perspective will allow him to employ a pinpoint incision to access the spinal column, remove the herniated disc, and relieve the compression on the spinal nerve.
As a result, the integrity of the surrounding muscles and tissues will be preserved, enabling a more rapid recovery, and avoiding a lengthy stay in the hospital. With outpatient microdiscectomy low back surgery, patients are able to go home the same day as the surgery.
Recovery After Outpatient Microdiscectomy Low Back Surgery
A comprehensive medical study showed that microdiscectomy surgery had good or excellent results with 84% of patients who underwent the procedure. Many patients experience an immediate improvement of their symptoms post-surgery and are able to resume their normal activities shortly afterward. Full physical recovery can take up to six weeks after surgery.
"Four weeks (after surgery) when I was able to be active again as far as leaving the house and doing things, it was worth every day of it," says Donna. "Because I am totally pain-free and I had people tell me: 'Well if you give it 6 or 7 months it'll go away on its own.' I don't have that kind of time and I didn't want to be in pain for 6 or 7 months. I just wanted to come in and have somebody make me better, and Dr. Goll was the guy that made me better."
Surgery is often considered the first phase in the full recovery process. Rehabilitation and physical therapy are crucial steps on the road back to normal mobility and function. "I've been walking quite a bit trying to keep my endurance up," says Donna. "I've been doing a lot of physical therapy which has really helped strengthen my core, to make my back strong."
A Great Team Makes All the Difference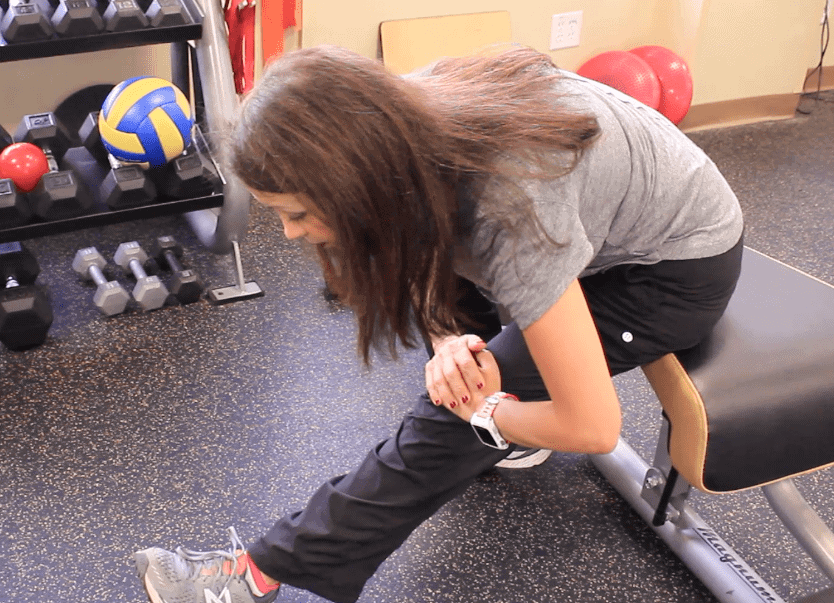 Donna credits the excellence and care shown by the entire Orlando Orthopaedic staff for contributing to her successful healing experience.
"When I first came to Orlando Orthopaedic Center, the first professional I saw was Colin, the PA, and he was terrific, he was great," says Donna. "The front office staff was always courteous whether I called, when I came in, making my follow-up appointments, everyone was very accommodating to my needs. I can't say enough good things about the practice itself: everyone has been great to me from day one when I called up in tears because I was in so much pain."
Donna was also impressed by Dr. Goll's professionalism and interpersonal skills. "I was very impressed by Dr. Goll's bedside manner," she says. "He was lovely. He was very professional, he explained everything to me, and he was kind. As busy as the waiting room was, as busy as he was, he made me feel like I was the only patient he was seeing. He took his time with me, he answered every one of my questions, like he had all the time in the world for me."
After a successful outpatient microdiscectomy surgery, Donna is grateful for getting her life back again and is already planning for her next race.
"My goal is: I don't know if I'll ever run another marathon…maybe…but to at least start running some half marathons in 2017," she says.