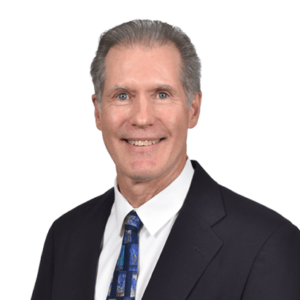 Samuel S. Blick, M.D.
Board Certified in Orthopaedic Surgery
Specializing in:
Knee & Shoulder Surgery
Sports Medicine & Knee Replacement
Born in Washington, D.C., Dr. Blick was in private practice in Southern Maryland for four years before joining the practice in 1992. He received his B.A. degree from the University of North Carolina at Chapel Hill and his M.D. degree from the University of Maryland Medical School in Baltimore. He is an alumni of Phi Beta Kappa.
After a one-year general surgery internship at the State University of New York at Stonybrook, he completed a four-year orthopaedic surgery residency at the University of Maryland Hospital in Baltimore. He also completed a one-year knee and sports medicine fellowship with Dr. Dale Daniel at the University of California at San Diego. During his training, Dr. Blick was involved in the care of athletes at the high school, college, and professional level.
Dr. Blick is board certified by the American Board of Orthopaedic Surgery. He is a fellow of the American Academy of Orthopaedic Surgeons. He is also a member of the Florida Medical Association and the Orange County Medical Society.
He has worked with numerous local teams in the Central Florida area including the Orlando Predators, Orlando Lions Soccer Club, Orlando Sun Dogs and Nighthawks professional soccer team, Orlando Cubs and Rays minor league baseball, Orlando Wahoos women's fastpitch softball, Brown's Gymnastic Club, Winter Park HS women's soccer, and Cypress Creek HS football.
Dr. Blick has also worked as a volunteer physician at the Olympic Training Center in Colorado Springs.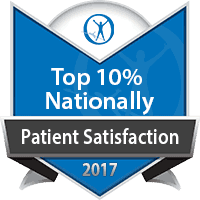 After her procedure with Samuel S. Blick, M.D., an orthopaedic surgeon specializing in knee and shoulder surgery at Orlando Orthopaedic Center, Ruth is now walking without [...]