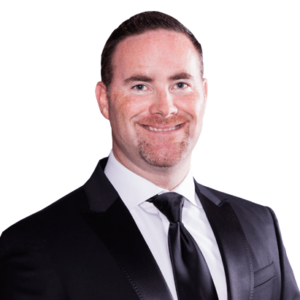 Thomas A. Phipps, M.D.
Board Certified in Internal Medicine and Primary Care Sports Medicine
Specializing in:
Orthopaedic Primary Care
Non-operative Orthopaedics
Sports Medicine
Thomas A. Phipps, M.D., is board certified by the American Board of Internal Medicine in both internal medicine and sports medicine.  He earned his Bachelor of Science degree in biology from The Ohio State University and then went on to complete graduate studies in respiratory therapy at The Ohio State University School of Allied Health Professions.  Following this, he earned his Doctor of Medicine degree from Ross University School of Medicine.  He completed his internal medicine internship and residency at Mt. Sinai affiliate Morristown Medical Center in Morristown, NJ and his Fellowship in Sports Medicine at University of Medicine & Dentistry of New Jersey (UMDNJ) affiliate Mountainside Hospital in Montclair, NJ.
He is a diplomate of the American Board of Internal Medicine as well as a diplomate in Sports Medicine. He is a member of The American Medical Association, The American College of Physicians, The American Medical Society for Sports Medicine, and The American College of Sports Medicine.  He is the co-author of a chapter on "Cubital Tunnel Syndrome" in the 2nd edition of The 5 Minute Sports Medicine Consult.
Dr. Phipps grew up in a household where caring was a family tradition.  His mother was a nurse, his older brother was an orthopedic spine surgeon, another brother is a trauma surgeon, and his wife is a family medicine physician.
Prior to joining Orlando Orthopedic Center he has been active as a team physician for both high school and college athletics in both New Jersey and Florida including Hoboken High School, St. Peter's Preparatory High School, Glen Ridge High School, West Essex High School, Immaculate Conception High School, William Paterson University and the New Jersey Institute of Technology.  Most recently he has been a sideline physician for Stetson University Athletics in Deland, Florida for football, men's and women's soccer, and women's lacrosse.  He has also volunteered as a medical team physician for the NYC Marathon and Special Olympics.  Also while in New Jersey Dr. Phipps served as the Director of New York Medical College at Hoboken University Medical Center Family Practice Sports Medicine Fellowship as well as clinical assistant professor of sports medicine and ambulatory medicine during which time he oversaw the research, clinical education and tutelage of the sports medicine fellow as well as the family medicine residents.
Dr. Phipps' Physician Assistant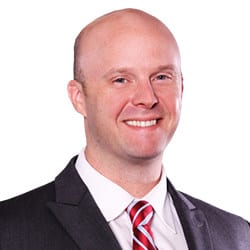 Thomas J. Hines, PA-C
Thomas J. Hines is a graduate of the University of Central Florida with a bachelor's degree in health science. He continued his studies at the University of Florida where he received a master's degree in physician assistant studies.
Prior to joining Orlando Orthopaedic Center, Mr. Hines worked for over seven years as an orthopaedic physician assistant (PA-C) where he gained experience in trauma, total joint replacement and sports medicine procedures.
Additional Dr. Phipps Videos
Caitlin had been playing volleyball for ten years when two ankle breaks in a short time threw her school and club season into a tailspin. [...]