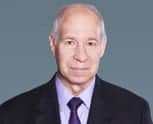 Join Jeffrey P. Rosen, M.D., as he discusses how recent advances in stem cell therapy may be able to help your body heal on its own without the use of drugs, and in some cases, may reduce or eliminate the need for surgery altogether.
April 19, 2017
6:00 p.m. – 8:00 p.m.
Hilton Garden Inn
705 Currency Circle
Lake Mary, FL 32746
Map It
Q&A Session • Light Drinks and Snacks
RSVP to Marketing@OrlandoOrtho.com or call 407.254.2553.
Limited Space Available.