For Steven Appelblatt, M.D., there's nothing better than carving down the side of a mountain after a fresh snowfall. The exhilaration. The grace. The…toll on his knees?
After spending as much of his life as possible on the slopes, Dr. Appelblatt's knee joints have endured continued use, stress and trauma. With knee replacement surgery out of the question for an avid skier who wants to continue the high-level, fast-paced skiing he has come to love, Dr. Appelblatt turned to regenerative medicine to reduce his pain and allow him to hit the slopes with regularity once more.
Regenerative medicine includes the use of stem cells and platelet-rich plasma (PRP) therapy to treat patients of all ages and activity levels without surgery, allowing them to get back to what they love with little to no restrictions.
"Everything I tried didn't significantly improve my knee for sports function" he says. "I was pretty much told I was heading toward a total knee replacement, and I didn't want that because I am not ready to give up skiing."
After discussing the pros and cons of surgery and stem cell therapy with Bryan L. Reuss, M.D., a board certified orthopaedic surgeon specializing in sports medicine at Orlando Orthopaedic Center, Dr. Appelblatt was ready to start his stem cell treatment.
Today, two treatments and several months later, he says he is back to skiing full days again and he would recommend the procedure to anyone.
"Before, I was typically only able to ski two or three hours on my knee," he says. "The biggest benefit for me is that I can now ski full days again without pain and I don't limp at night after skiing. I'm walking like normal – it has just been great."
What is Stem Cell Therapy?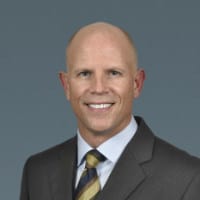 Stem cell therapy uses healthy regenerative cells found throughout the body to make tissue regeneration a reality. These stem cells actually allow the body to heal on its own – without the use of drugs, and in some cases, they may reduce or eliminate the need for surgery altogether.
"The term 'stem cell' actually includes different kinds of cells found naturally in the body that can renew themselves, becoming virtually any cell in the body," says Dr. Reuss. "These new cells are harvested from your body, so there is no chance of them being rejected. They are then injected at the site of injury to restore and generate damaged or aging cells."
What Happens During Stem Cell Therapy Treatments?
In Dr. Appelblatt's case, his stem cells were injected into his ailing right knee. The  procedure was performed at the Orlando Orthopedic Outpatient Surgery Center and he was on his way home shortly after recovering from the mild anesthesia later that day.
During the harvesting procedure, Dr. Reuss removes (or aspirates) stem cells from the pelvis, one of the richest, most convenient sources of stem cells. A trained nurse then uses specifically designed equipment to concentrate the stem cells before giving them back to the doctor.
"From there we implant the cells at the site of the injury and monitor the patient for a bit before releasing them to return home and rest for the day," says Dr. Reuss.
What is the Result of Stem Cell Therapy?
"The first [injection] was approximately eight weeks ago, and I got, what I would classify as, a 70 percent improvement in the function of my knee," says Dr. Appelblatt. "I went back for a second injection because I wanted to see a 100 percent improvement in my knee."
Although healing and improvement varies for each patient, most generally report positive improvement in function and a decrease in pain. Dr. Appelblatt says he didn't notice significant improvement until the three month mark following his first stem cell therapy session.
"After that the amount of swelling in my knee started to reduce dramatically and I found I could go up and down steps without any pain," he says. "In four months, I went skiing and I could ski about four to five hours without pain and within six or seven months I could do full days again whereas prior to the stem cell treatments I could make it just an hour or two."
Although Dr. Appelblatt was originally hesitant to recommend stem cell knee injections to his friends and colleagues with similar knee injuries, he says he would certainly support the procedure to others with injuries who want to avoid surgery.
"Eight months out from my first injection, I feel comfortable recommending it to anybody with a cartilage injury in their knee," he says.