There's no reason to let hip pain keep you from doing the things you love.  From arthritis of the hip to dislocation to deterioration caused by aging joints, any pain within the hip can cause a disruption in your daily tasks and keep you from doing the things that matter most.
The fellowship-trained hip surgeons at Orlando Orthopaedic Center offer complete and comprehensive care of almost any disorder of the hip.  In some cases, our hip surgeons can have you in, out and back to doing what you love in a matter of days, if not hours.
With in-house physical therapy provided at most practice locations throughout Central Florida, our hip surgery specialists at Orlando Orthopaedic Center can monitor your condition throughout the rehabilitation and post-operative process.
Common Conditions & Procedures
Hip Dislocation

Labral Tears of the Hip

Hip Fractures

Avascular Necrosis

Degenerative Disc Disease of the Hip

Hip Bursitis

Inflammatory Arthritis of the Hip

Labral Tears of the Hip
Anterior Approach Partial Hip Replacement

Outpatient Hip Replacement
A New Hip Without the Hospital Stay?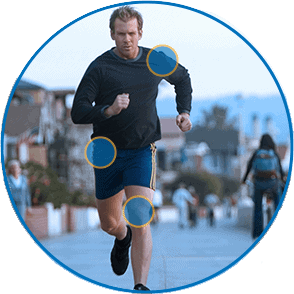 Yes, it's possible to get your new hip without visiting the hospital — if you're a qualified candidate.
Outpatient joint replacement surgery is a viable alternative to traditional inpatient procedures, producing similar results and offering several distinct advantages.
Outpatient joint replacement surgery is available for qualified candidates at the Orlando Orthopaedic Outpatient Surgery Center for the hip, knee, and shoulder.
"There's no other word to describe it. It was just gone. I was amazed. I joke it was as if David Copperfield, the magician, operated on me because it's nothing short of magic."
– Douglas, Patient of Dr. Van Dyke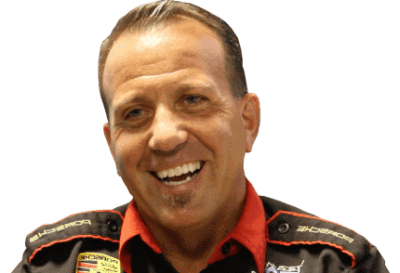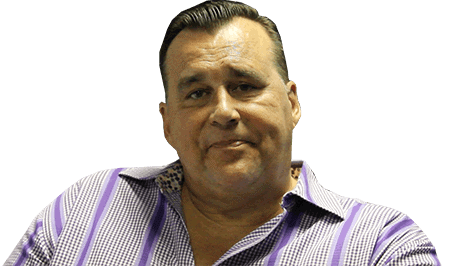 "I've been extremely happy with the kind of job Dr. Bonenberger and his staff have done here and I feel more than happy to be able to recommend them to anyone and everyone ."
– Gary, Patient of Dr. Bonenberger
Orthopaedic Injury Walk-in Clinics
Save Time. Save Money. Immediate Access.
Bring your sprains, strains and breaks to one of the conveniently located
Walk-in Clinic locations. 
Gain access to the same level of orthopaedic expertise with visits typically faster and more affordable than a trip to the ER. Dr. Bonenberger and Dr. Van-Dyke Mako robotic arm How Does MAKOplasty Technology Work? What Are the Benefits of MAKO Robotic Arm Technology? [...]