It was a struggle for Haydee T. to walk.  Her pain prevented her from enjoying many of the activities that had brought her joy in the past. After a period of discomfort and disappointment, Haydee decided to seek help. With the recommendation of her doctors, she underwent a revolutionary medical procedure known as minimally invasive lumbar spine decompression and fusion surgery, which helped Haydee regain her mobility and alleviated much of her pain. 
Haydee underwent the surgery with Stephen R. Goll, M.D., board-certified orthopaedic spine surgeon at Orlando Orthopaedic Center. She says, "If I had not done the surgery, I probably would have been in a wheelchair for the rest of my life. Dr. Goll changed my life completely." Eight months after surgery, Hayee is pain-free. This is her story.
Why Would I Need Lumbar Spinal Fusion Surgery?
Minimally invasive lumbar spinal fusion surgery corrects deformities or injuries that cause pain and instability in the spine. You may need this surgery if you have a:
Herniated Disc

– an injury to the connective, cushioning tissue between the spinal vertebrae

Scoliosis

– a sideways curve in the spine

Spinal Instability

– instability or weakness that is concurrent with severe arthritis
Haydee's reason for undergoing surgery was an injury she experienced during her work as a flight attendant. She says, "I was miserable. I was closing the main cabin door and one of the passengers brought a bag that was way too heavy. The bag was over 55 pounds." Haydee found this out the hard way—lifting this heavyweight seriously injured her spinal column. 
To help with the excruciating pain, Haydee had fusion surgery on the L4 and L5 vertebrae in her spine, which are located in the lower back near the tailbone. Today, she says, "It was the best thing I've ever done."
What Is MIS Lumbar Spinal Fusion Surgery?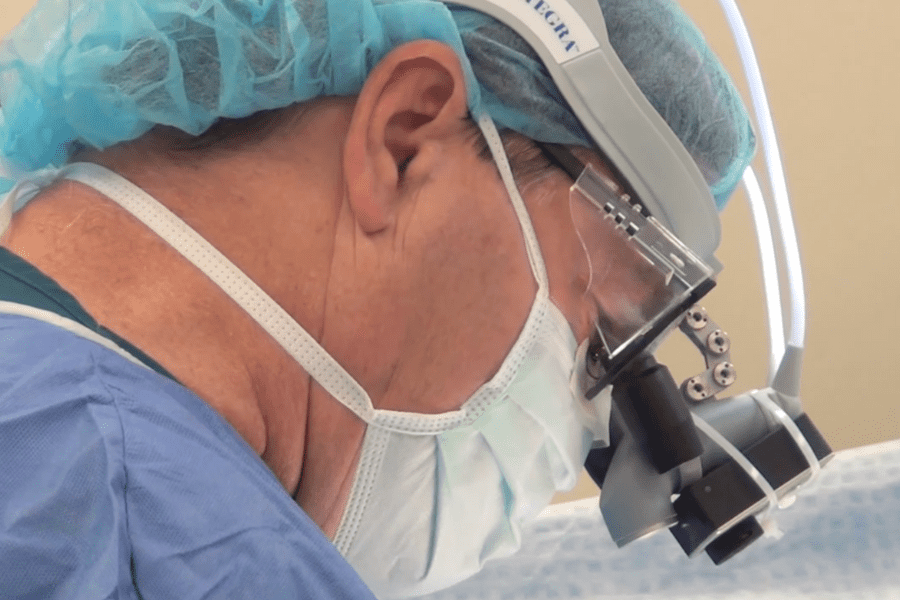 Minimally invasive spinal fusion surgery connects two or more vertebrae in the spine. The surgery provides much-needed stability to a back that is injured or poorly formed. During spinal fusion, the surgeon places bone-like material or actual bone between two spinal vertebrae and the discs that cushion them. The surgeon uses screws or rods to hold these pieces together. Over time, the bones fuse over these pieces, making a more stable spinal column with less pain and more mobility.
There are several ways to approach spinal fusion surgery. Haydee calls it, "an amazing surgery" and that's a good description when you consider the sophistication of modern spinal surgical techniques. Her procedure was comprised of two related procedures called a minimally invasive lumbar decompression and a transforaminal lumbar interbody fusion (TLIF) of the L4-L5. Let's break these down in non-medical terms:
First, the L4-L5 designates the treatment area of the lower spine

Second, the lumbar decompression removes bone spurs caused by arthritis

Third, TLIF is performed through the back (posterior) of the spine, fusing the vertebrae
Haydee's recovery from this surgery was remarkable. She says, "Now I'm back to walking and talking and doing what I love the most—flying the beautiful skies."
What Is Spinal Fusion Recovery Like?
The recovery time for each patient varies from individual to individual. However, most people regain the ability to perform simple activities within four to eight weeks after the surgery.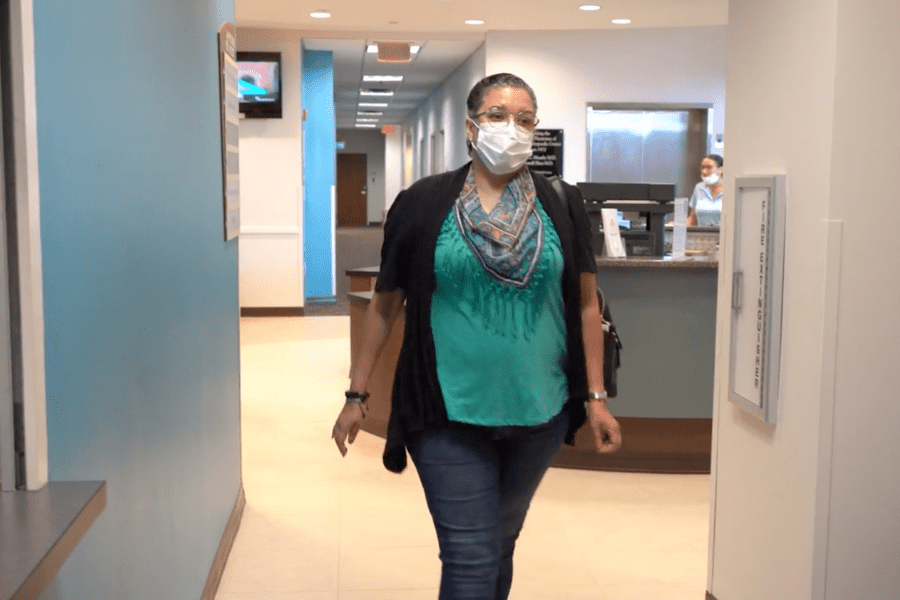 After your surgery, the surgeon will manage your condition with medications to ensure that you remain comfortable. You will typically wear a back brace to restrict movement for a few weeks while you heal. During this time, you will work closely with a physical therapy team and your surgery staff to gradually improve mobility and movement.
Most patients will need a month off work. Some tips for recovering during this time include:
Follow your surgeon's instructions closely

Pay attention to your body and rest when you're tired

Try to walk a little each day, gradually increasing activity levels

Try to change positions every 30-seconds when standing or sitting

Generally, avoid any activity that puts stress or strain on your back

Drink plenty of liquids (unless your surgeon tells you not to)

Take all medications as directed
Follow-up care is critical to your healing process. Haydee says, "Thank God Dr. Goll was able to fix me up and put me back together." She understands that the treatment team you choose for this major surgery can make all the difference in your recovery. Like a lot of patients, Haydee carefully checked the credentials of orthopaedic surgeons in the area. She chose Dr. Goll because, "by far he's one of the best orthopaedic doctors that I have ever seen in my life."
Haydee has a personal message for the Orlando Orthopaedic Center team. She says, "Thank you, Dr. Goll, you are amazing, and God bless your hands. What you do is a miracle."
The Orlando Orthopaedic Center team is here to help you heal. Haydee's surgery and recovery are just one of the positive stories we are proud to be a part of every day. If you have joint or spine pain and want to access relief, our physicians are standing by to provide you with the corrective surgery that can help.