The spine is a primary architecture in the body, allowing you to stand up from sitting, walk or run, twist, and do all the daily tasks you probably take for granted. When back pain hits, it can flare as a sudden injury-related pain or come on more gradually and build until the pain becomes chronic and potentially debilitating. Back pain can affect every part of your health.
Tim G. had a sudden onset of back pain related to work activities. That pain caused sharp shooting twinges in his legs and chronic lower back pain until he couldn't walk and his quality of life diminished significantly. He says, "It was the worst pain I ever felt in my life."
Tim ended up having L3 and L4 spinal fusion surgery with Stephen R. Goll, M.D,, a board-certified orthopaedic surgeon at Orlando Orthopaedic Center. Today, Tim G. says, "I feel great. I can walk, go upstairs—I really have my life back."
This article will explore back pain and the life altering surgery that Tim experienced. How can spinal surgery help your back pain and get you back to the life you once enjoyed?
How Can Back Pain Affect Your Life?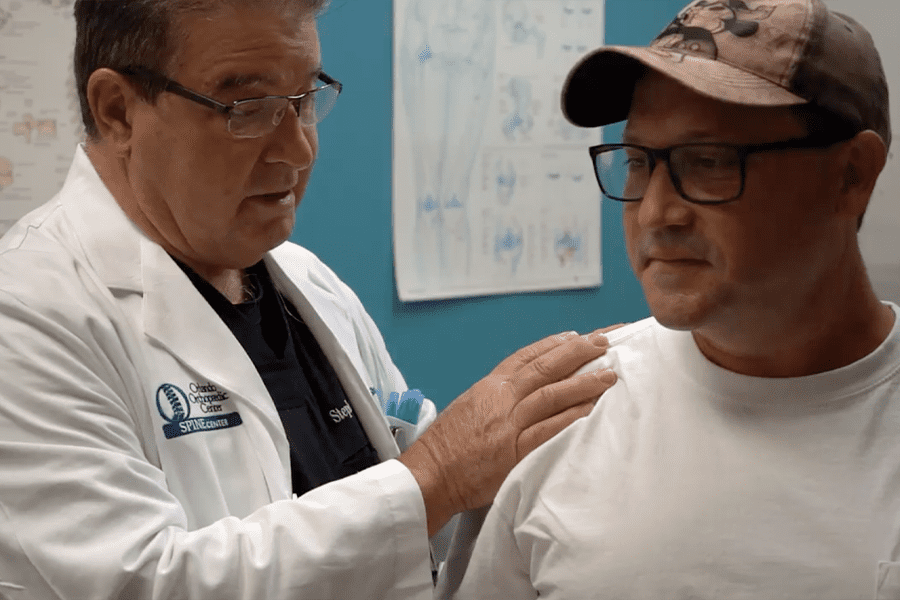 Your back is the framework for all of your body's systems. It's no wonder that back pain affects the quality of your life. People struggling with chronic back pain report that the effects of spinal problems extend to:
Overall physical function

Systemic body pain

General health

Energy and fatigue levels

Emotional health and depression
When Tim's injuries occurred, he, like a lot of other people experiencing back pain, also suffered many other symptoms. He says, "On my right side, I had knee pain, hip pain, groin pain, back pain—I couldn't even walk." 
Tim's injuries were occupational in nature. He says he fell and then "tried to pick up a water heater and I had to grab the nerve. It was crazy." That shooting nerve pain in his leg only worsened over time. 
He was already experiencing leg numbness that was affecting his ability to work, and additionally, Tim says, "It was hard to sleep." The pain became so debilitating that he had to take a leave of absence from work. 
How Does Spinal Surgery Help With Back Pain?
After an examination from Dr. Goll and his team at Orlando Orthopaedic Center, it was determined that Tim needed L3 and L4 spinal fusion surgery. 
Ironically, Tim wasn't worried about the effectiveness of the surgery, because his wife Ginny had also been treated by Dr. Goll. Ginny says, "I did have an L5 fusion with Dr. Goll." She says the results were amazing, "I can carry heavy groceries and I can even carry boxes of water on my shoulders like I used to when I was a banquet server." 
Together, the couple made the decision for Tim to move forward with spinal surgery.
What Happens During L3 and L4 Spinal Surgery?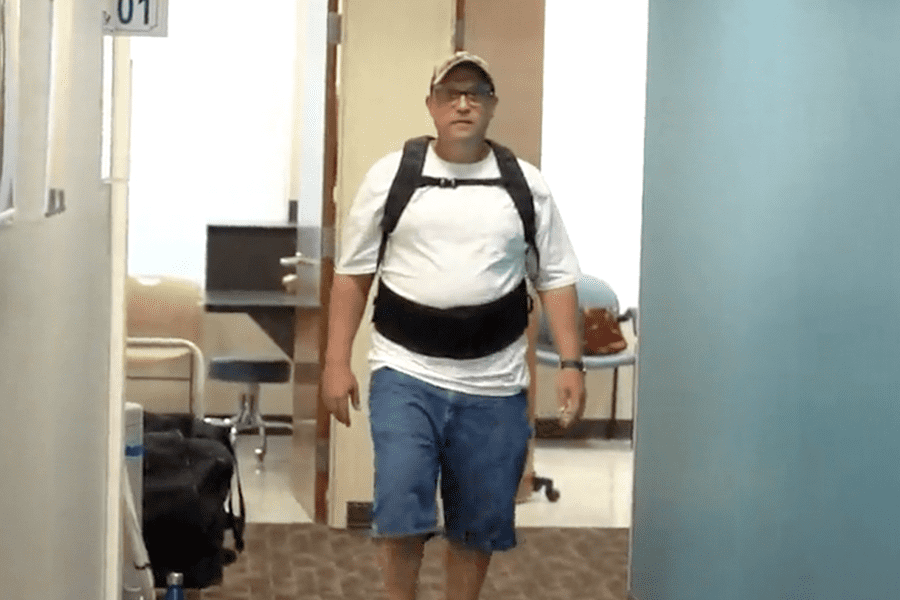 L3 and L4 refer to the middle segments of the lumbar (low back) spinal column. During an L3 and L4 spinal fusion surgery, these normally movable component pieces in the spine are plated together to ease pressure on nerves that cause severe pain. Spinal fusion may also be combined with a procedure to trim back or replace bone that is compressing nerves and causing pain.
Your spinal column is the body's central support column. The spine connects all the parts of our skeleton together at the arms, chest, head, legs, pelvis, and shoulders. The spine is made up of stacked bone segments known as vertebrae. Between each vertebra are intervertebral discs that are made up of tough fibrous tissue with a gelatinous core that cushions the bone. The spinal cord carries electrical impulses via the central nervous system. This makes the health of your spine of paramount importance. 
Arthritis and injury can cause this critical support system to pinch on the circulatory system that runs through and around the spine. That's what happened to Tim, and he says the pain was excruciating at a level 10. 
L3 and L4 spinal surgery enabled him to get his life back on track. He says, "When I fully recovered, I could walk a lot more. I can exercise. I can do my Bowflex. They really gave my life back."
The only complication Tim experienced was with his insurance carrier. He says, "My insurance wanted to deny my surgery. I was scared because I thought I wasn't going to be able to get my surgery. Mr. Goll's team told me to let them handle it. They fought with me and saw my side. When I was scared, they told me, "Don't worry, we'll handle everything"—which they did."
What's It Like to Recover from Spinal Surgery?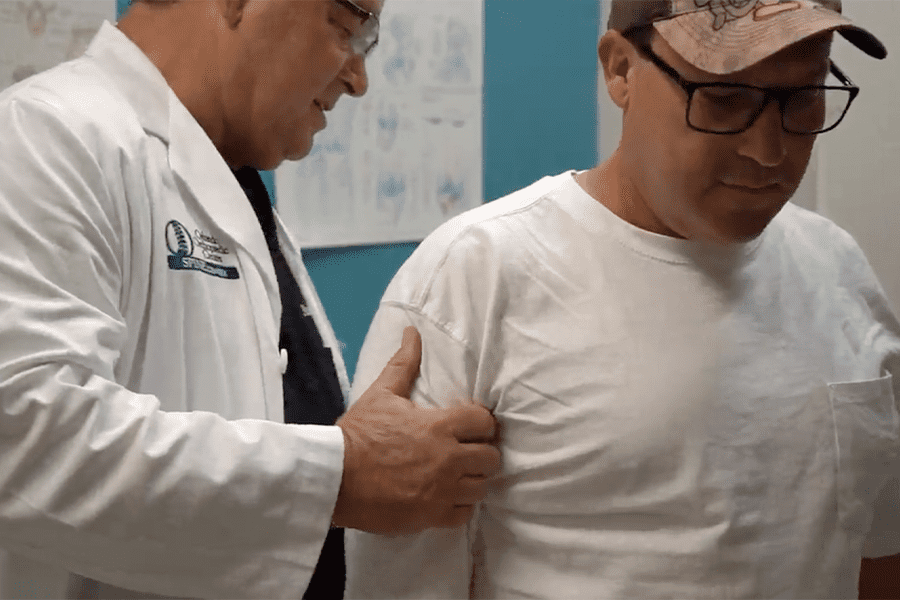 After spinal surgery you will feel stiff and sore for a few weeks. It may take four to six weeks to get back to even simple activities. Your doctor will prescribe medications and physical therapy designed to gradually get you back on your feet without the pain you suffered from before the procedure. 
In Tim's case, he received the surgery in April. One month after his surgery he was walking 12 miles a day, and he returned to work in June. He says, "Dr. Goll and his team really saved me."
Tim and Ginny are both living examples of how back pain can be debilitating, but also how a spinal surgery with Dr. Goll and his team can help you return to a pain-free life. Tim says, "Dr. Stephen Goll, I'd like to thank you for giving me my life back because, number one, I could be out of work. I could be in serious pain if I didn't pick the right surgeon to do the job."
If you're suffering from back pain, there is an alternative. Contact Orlando Orthopaedic Center and get your life back.