Sports Medicine Outreach
The mission of the 501(c)(3) nonprofit Orlando Orthopaedic Center Foundation is to help more youth athletes participate in organized sports programs so they can experience the lifelong benefits sports provide.
Since 2012, we've raised more than $1.4 million to help youth athletes participate in quality youth sports programs fostering confidence, teamwork and success – but there's still work to be done.
The Orlando Orthopaedic Center Foundation participates in numerous sports medicine outreach activities throughout the year benefiting youth athletes.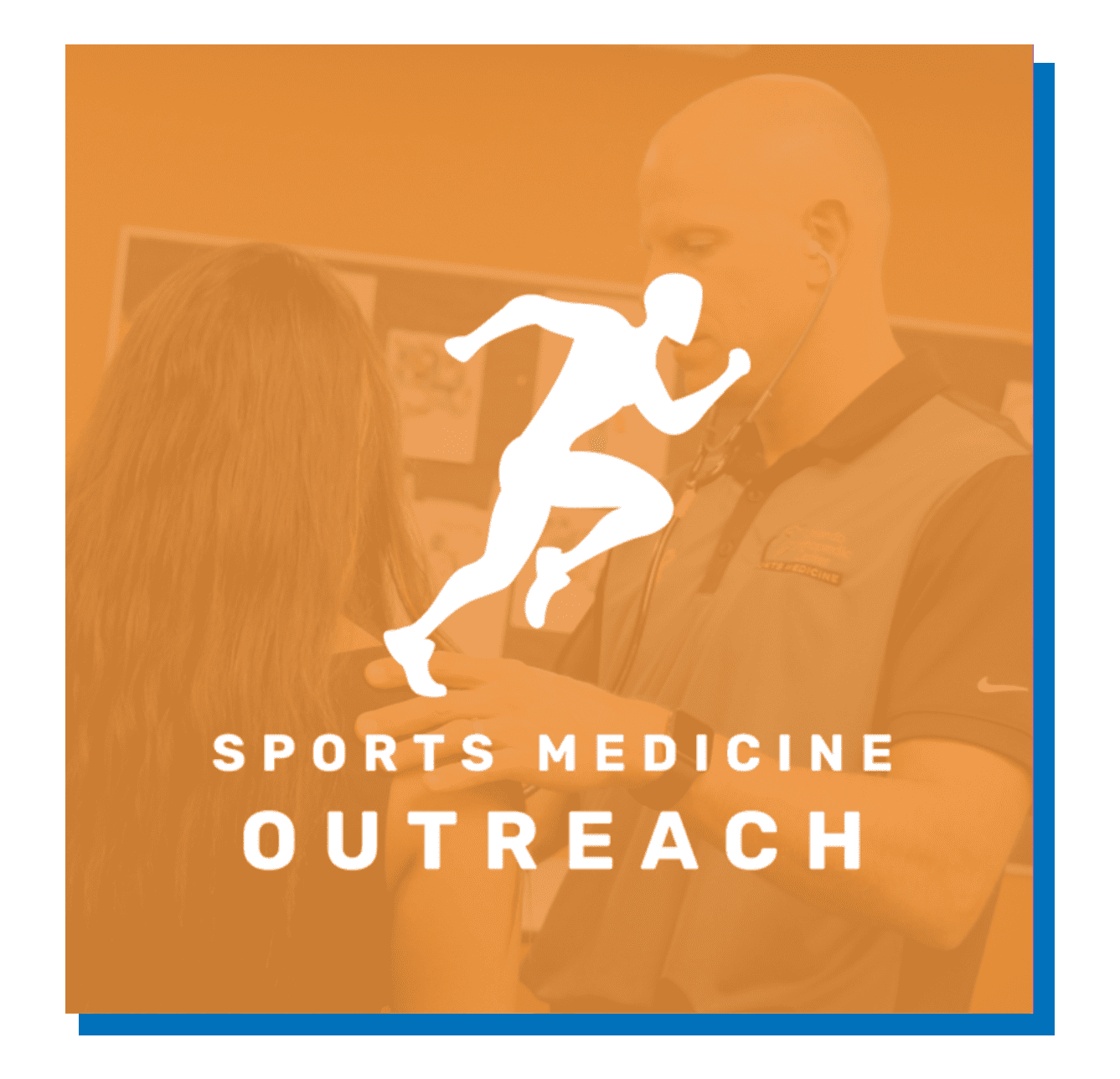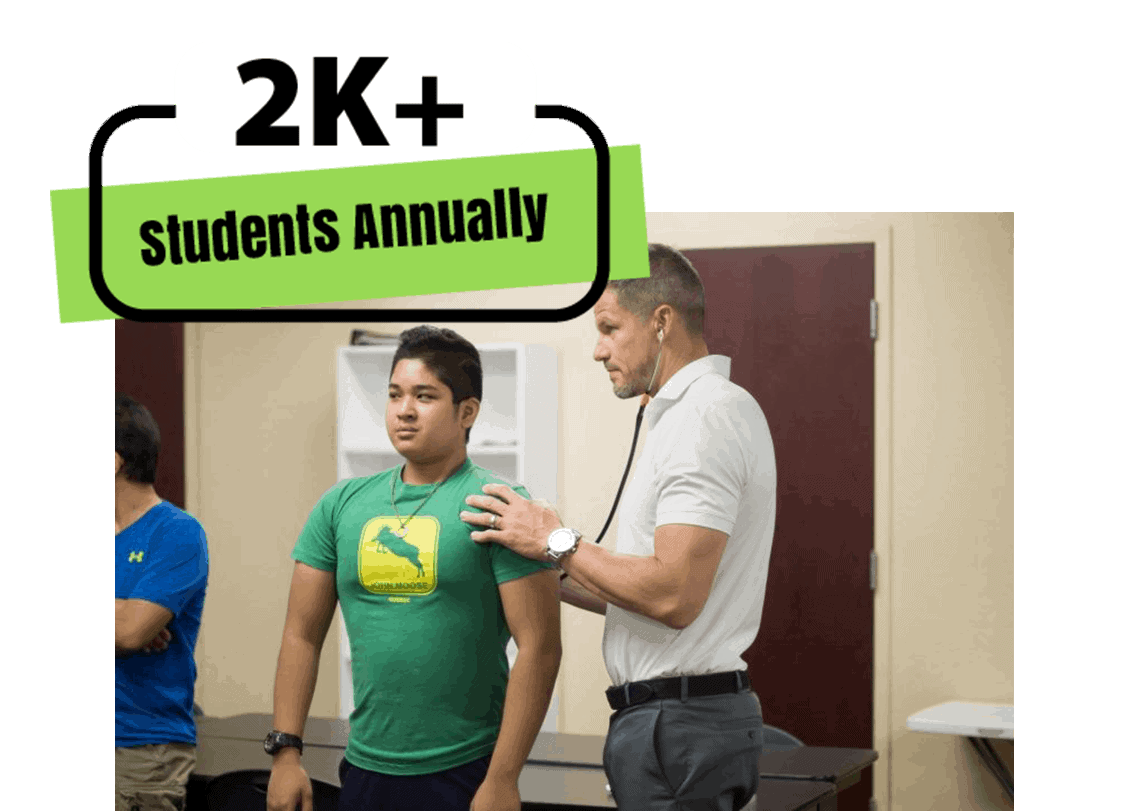 Pre-participation High School Physicals
From April to August every year, the Foundation hosts pre-participation sports physicals for area high schools. Our physicians, physician assistants, physical therapists, athletic trainers and OOC staff donate their time to provide these services.
On average, there are more than 18 high school physical events benefiting 2,000+ Orange and Seminole students thanks to 350 volunteer hours donated by Orlando Orthopaedic Center employees, physicians and physician assistants.
The Foundation ensures the events, materials and staff are free to participating schools. The schools typically charge a small fee for each physical to offset budget shortfalls within their athletic departments. All funds raised go to the schools' athletic departments. Many of the students would not be able to afford these necessary sports screenings if it weren't for the reduced costs offered at these events.
Team Physicians for 18 Local High School Football Programs
Every Friday night during high school football season, Orlando Orthopaedic Center physicians and physician assistants are on the sidelines at area high schools providing medical coverage for players.
Throughout Orange and Seminole counties, we provide sideline coverage for 18 high schools and hundreds of youth athletes.
There is no cost to the schools to provide the sideline coverage and injury prevention services the athletes receive on game day.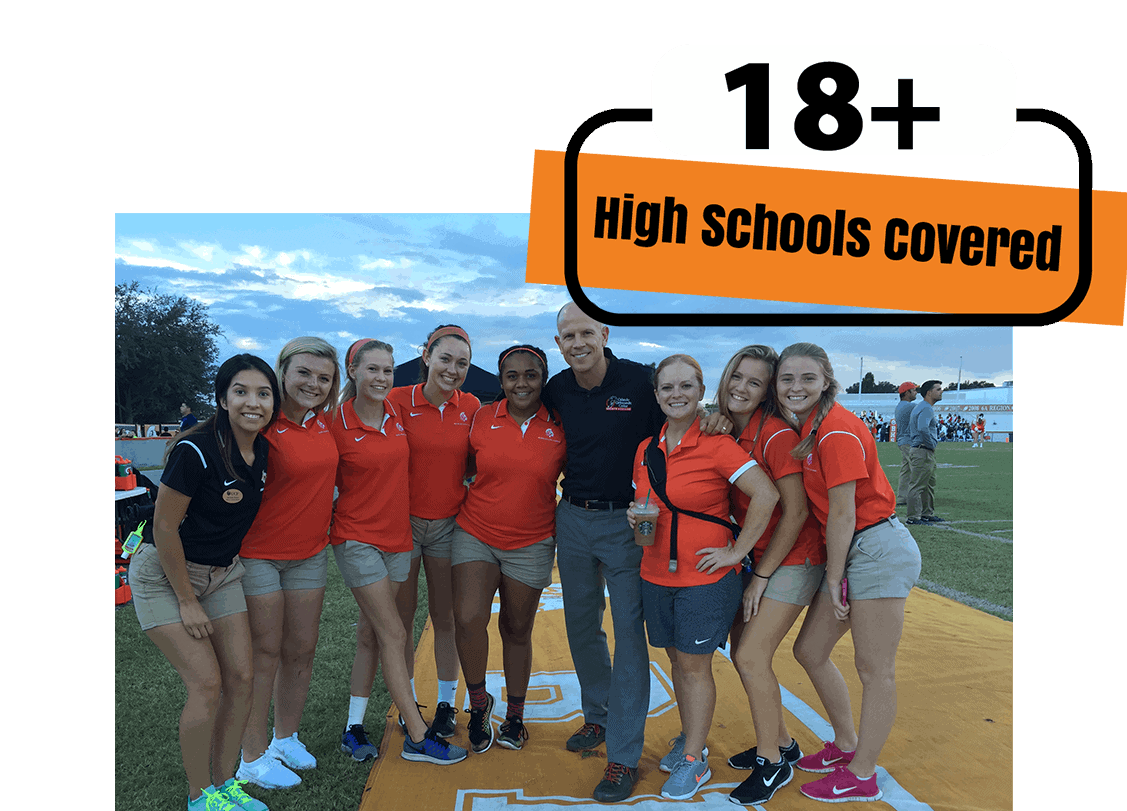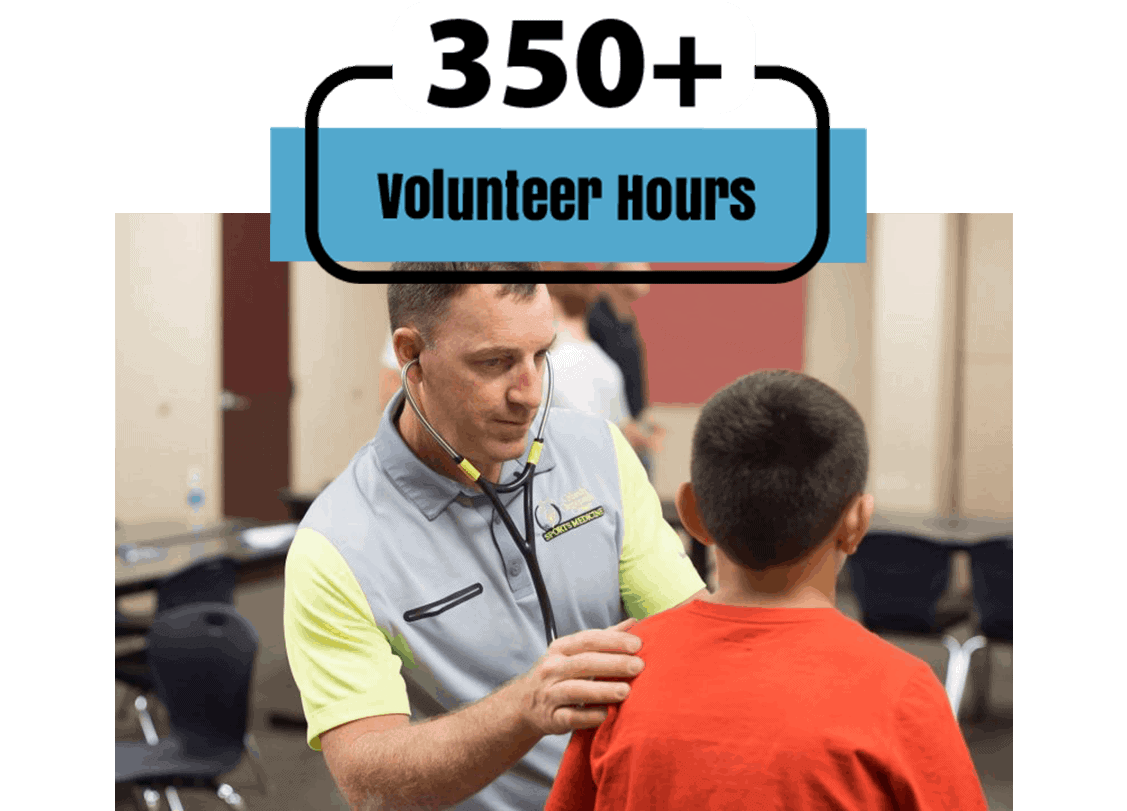 Athletic Training & Educational Sports Medicine Programs
Volunteers from the Orlando Orthopaedic Center Foundation regularly provide athletic training services and educational sports medicine programs to dozens of area youth sports leagues.
From soccer to baseball and everything in between, volunteers can be found year-round providing sideline coverage during game days, teaching injury prevention techniques before a season starts and even offering parents a direct line to an athletic trainer and sports medicine specialist in the event of an injury. Sports medicine education seminars are often carried out with partner sports leagues.
Sign up to hear about our latest events, opportunities and experiences.