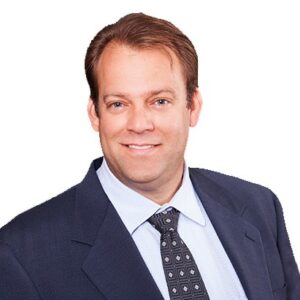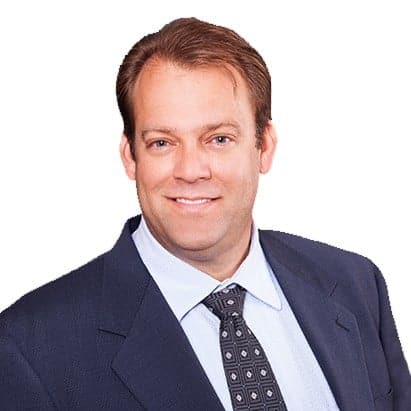 Travis B. Van Dyke, M.D.
Board Certified in Orthopaedic Surgery
Specializing in:
Sports Medicine and Joint Replacement of Shoulder, Knee, and Hip
University of South Florida College of Medicine | Tampa, FL
M.D.
University of South Florida | Tampa, FL
M.S.
Florida State University | Tallahassee FL
B.S.
What Dr. Van Dyke's Patients Say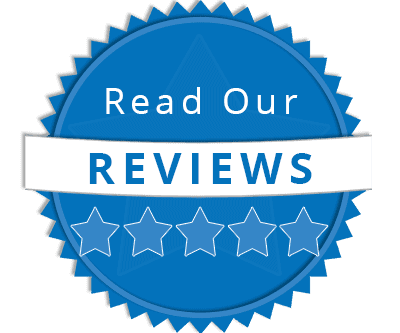 "This doctor is very kind and demonstrates a personal investment. He takes time with you and answers questions. He inspires confidence at a time when you may be feeling uncertain. He fixed me with surgery and I expect to be at 100%. I felt that he was highly competent when it came to the procedure. I felt that it was very easy to make appointments here and generally my visits were timely, never waited over 15 minutes. I also emailed questions and the office responded within an hour each time." – Patient Review, Healthgrades
Raised in Orlando, FL, Dr. Van Dyke displayed his love for the state of Florida by attending Florida State University where he received his Bachelors of Science degree in biology. Furthermore, he went on to the University of South Florida where he received a master's degree in molecular cell biology (thesis based). He earned his medical degree from the University of South Florida College of Medicine and completed the highly regarded course of honors surgery. Dr. Van Dyke completed his orthopedic training at Tulane Hospital and Clinics Department of Orthopaedics and was part of the last group of residents to train at the famous Charity Hospital in New Orleans, LA before hurricane Katrina hit New Orleans. Dr. Van Dyke was honored by the faculty at Tulane by being selected the "super" chief resident in 2004-2005.
After residency, Dr. Van Dyke returned to Orlando in 2005 to pursue his passions: God, family, and of course, orthopaedic surgery. His wife, Stephanie, is also a native of Orlando, and they have the privilege and honor of raising 4 children.
Dr. Van Dyke is an active member of the Orlando community. He was previously the team physician for Edgewater High School and is currently the team physician for South Orlando Soccer Club. He also volunteers his time to Blanker School as well as the Arnold Palmer PGA tour event. Dr. Van Dyke serves on the Orlando Health Medical Economics Outcomes Committee for Orthopaedics and has hospital and surgical privileges in the Orlando Health system of hospitals, Sand Lake Surgery Center, and Orlando Orthopaedic Outpatient Surgery Center.
Dr. Van Dyke is skilled in treating a variety of orthopaedic problems. He is one of the few surgeons in Orlando that performs all inside anterior cruciate reconstructions of the knee, all arthroscopic rotator cuff repairs and labral repairs of the shoulder, primary and reverse total shoulder replacements, custom fitted knee replacements, and muscle sparing anterior approach total hip replacements. All of his efforts in training and experience in the latest technology and surgical advancements is to provide his patients with the highest quality and specialized care tailor-made for each individual.
Dr. Van Dykes's Physician Assistant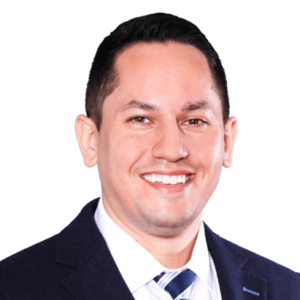 Julio A. Hernandez, PA-C, ATC
Julio Hernandez is a graduate of the University of South Florida, in Tampa, FL, with a bachelor's degree in athletic training and a master's degree in education from the University of Alabama at Birmingham.
He continued his education at Emory University in Atlanta, GA, earning a Master of Medical Science in physician assistant studies.
Dr. Van Dyke Patient Success Stories