If traditional approaches have left you with bothersome back or neck pain, turn to the fellowship trained spine surgeons of the Spine Center at Orlando Orthopaedic Center.
Our spine surgeons have more than 50 years of combined experience treating thousands of Central Florida residents, visitors and neighbors. Whether from down the street or three counties away, patients benefit from the advanced, minimally invasive cervical, thoracic and lumbar spine procedures performed at our facilities.
Thanks to in-house physical therapy, our spine surgeons are able to monitor patients' condition throughout the postoperative rehabilitation process, allowing for the most complete and comprehensive spine surgery care in Central Florida.

Are You a Spine Surgery Candidate?
Find out if you're a candidate for minimally invasive spine surgery to relieve your back and neck pain.

The Benefits of Minimally Invasive Spine Surgery
New surgery techniques mean less pain and shorter recovery times for many of the procedures we perform.

Free MRI Review Available with a Spine Care Specialist
Our Spine Center at Orlando Orthopaedic Center offers a free MRI review to potential patients.
If you have been diagnosed with back or neck pain, or if you just
need a second opinion from a spine expert

, we're here to help.
Common Conditions & Procedures
Chronic Back and Neck Pain Email Education Series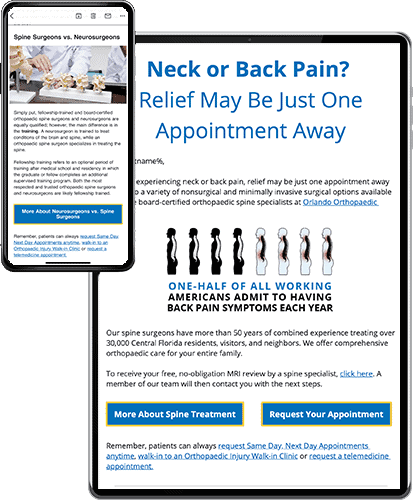 Get additional information about your chronic back and neck pain delivered right to your inbox.
Understanding Your Treatment Options Webinar On-Demand
The Difference Between Spine Surgeons & Neurosurgeons
Real Patients Share Their Back and Neck Success Stories
Free MRI Review
7 Benefits to Minimally Invasive Surgery
Understand the Difference Between Neurosurgeons and
Spine Surgeons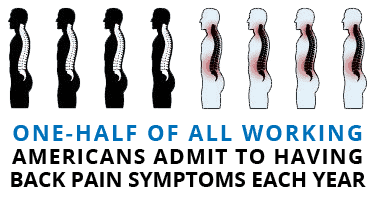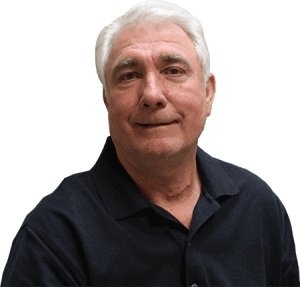 "I would absolutely recommend Dr. Goll to anyone suffering with neck or lower back pain. His skills are phenomenal, his follow up is excellent, and his staff is superb."
– Bob, Patient of Dr. Goll
"The providers here are excellent. My overall experience here has been phenomenal, and I have a lot of gratitude for every person that had a hand in helping me get back to my lifestyle so quickly. It's just incredible."
– Bob, Patient of Dr. Weber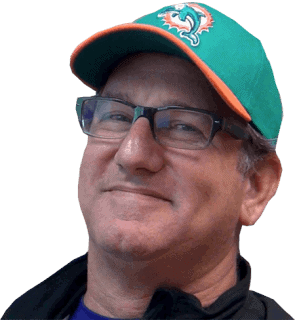 Orthopaedic Injury Walk-in Clinics
Save Time. Save Money. Immediate Access.
Bring your sprains, strains and breaks to one of the conveniently located
Walk-in Clinic locations. 
Gain access to the same level of orthopaedic expertise with visits typically faster and more affordable than a trip to the ER. Thanks to his minimally invasive lumbar fusion surgery with Stephen R. Goll, M.D., a board-certified spine surgeon at Orlando Orthopaedic Center specializing in minimally-invasive cervical [...]
Click edit button to change this code.