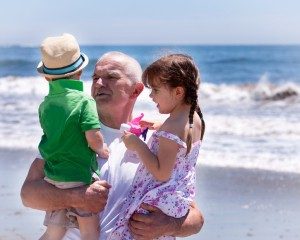 Our spine surgeons have more than 50 years of combined experience treating thousands of Central Florida residents, visitors and neighbors. Whether from down the street or three counties away, patients benefit from the advanced, minimally invasive cervical, thoracic and lumbar spine procedures performed at our facilities. 
We strive to make every experience as comfortable, relaxed and informative as possible. Thanks to in-house physical therapy, our spine surgeons are able to monitor patients' condition throughout the postoperative rehabilitation process, allowing for the most complete and comprehensive spine surgery care in Central Florida.
Because our spine surgeons use the latest minimally invasive technology, patients experience several distinct benefits when choosing the Spine Center at Orlando Orthopaedic Center including: 
Faster recovery times
Reduced pain and trauma because as much muscle and tissue is spared as possible
Use of the latest state-of-the-art facilities, equipment and technology
Outpatient surgery for select procedures (meaning patients can go home the same day without a costly overnight hospitalization)
A dedicated spine care coordinator to assist you with every aspect of your care
On-site physical therapy and rehabilitation across Central Florida
More than 50 years combined experience
More than 30,000 procedures performed
Our Spine Center is among the most advanced, comprehensive programs for spine surgery in the region. The fellowship trained spine surgeons at our practice have advanced training and use the latest minimally invasive techniques to complete thousands of spine surgeons annually.
By offering a complete continuum of care, we're able to help you recover every step of the way. From initial consultation through surgery and even with our own in-office rehabilitation clinics, you'll feel confident knowing every element of your recovery is in the hands of experts with decades of experience specializing in spine surgery.
Each of our orthopaedic spine surgeons has a Patient Care Coordinator and Patient Care Assistant to take your calls, respond to your emails and get you answers when you need them most. Throughout your treatment you'll have access to a personal team dedicated to providing quality, consistent care.