This location is temporarily closed. Please call 407-254-2500 for more information or to reschedule your appointment.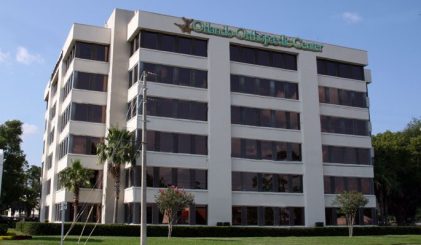 2699 Lee Road
Suite 100
Winter Park, Florida 32789
(407) 897-1363
Office Hours: M-F, 8 a.m. – 5 p.m.
MRI Hours: M-F, 8 a.m. – 5 p.m.
Physical Therapy Hours: M-F, 8 a.m. – 5 p.m. / Lunch, 12 – 1 p.m.
The Winter Park Office of Orlando Orthopaedic Center has recently moved from the Florida Medical Plaza to 2699 Lee Road, Winter Park. This new location is conveniently located off of I-4 at Lee Road. The Winter Park office features 7 orthopaedic surgeons offering a variety of orthopaedic specialties.
The Winter Park facility provides a variety of convenient and state-of-the-art services including:
1.5 High Field Magnet MRI (scan is done in half the time)
Digital X-ray
Electronic Health Records
On-site Physical Therapy
On-site Medication Dispensing
Winter Park Branch Manager
Cindy Jimenez
camartinez@orlandoortho.com