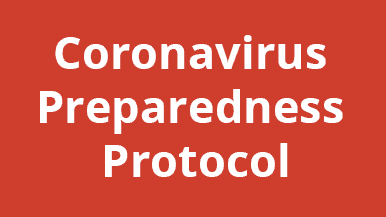 Orlando Orthopaedic Center is following CDC guidelines in regards to the Coronavirus (COVID-19) and is taking precautions to prevent its spread. Our goal is to continue providing you the best possible treatment to your orthopaedic needs.
However, the safety of our employees and patients is our utmost concern. If you are experiencing symptoms of cough, fever, breathing difficulties or shortness of breath, we ask that you please do not come into our office and contact us at 407-254-2550 to reschedule any appointment you may have.
Coronavirus Appointment FAQs
As part of our response to COVID-19, we're taking additional proactive steps to ensure the health and safety of anyone visiting our office so you can feel confident you and your loved ones are protected while at our office.
Here are several common questions and answers addressing our increased safety measures.