Physical / Occupational Therapy
Physical therapy and occupational therapy services are offered at 5 of our Central Florida offices. Our rehabilitation clinics are equipped to manage all orthopaedic conditions and are staffed with licensed professionals to provide the highest quality of patient care.
Initially, you will be evaluated by a therapist to identify specific limitations and problems. This will allow us to individualize your physical therapy  or occupational therapy plan of care. Your therapist will explain your treatment and expected outcomes in addition to explaining what to expect during your follow-up visits and how to perform a home program during your "off" days.
Please arrive at least 15 minutes prior to your appointment time.
You can expect your average physical therapy session to last from 45-60 minutes depending on the complexity of your diagnosis and treatment plan.
Comfortable, loose fitting clothes are appropriate and athletic shoes are recommended.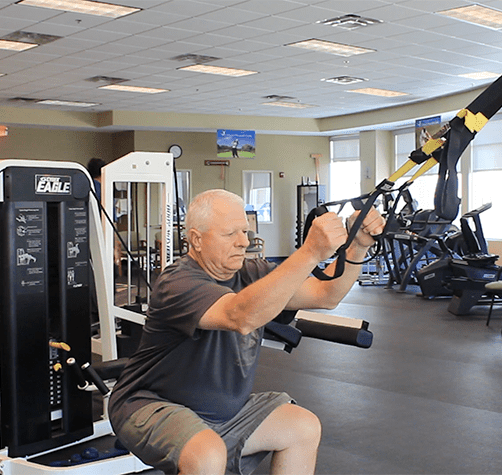 Goal of Rehabilitation
The goal of therapy is to restore a patient back to their previous function. A patient may need therapy to regain the ability to walk or do activities of daily living. Some patients need skilled therapy to get back to work or their favorite recreational activities while some need strengthening and agility training to return to sports.
Each treatment program is tailored to meet the specific goals of the patient.
Insurance Coverage
Most insurance companies cover physical therapy services in full or after deductibles and co-pays are met. As a courtesy, we will call your insurance company to verify your benefits or obtain authorization prior to your therapy evaluation. We also work directly with patients who need special payment arrangements. If you have any questions, please call our rehabilitation department.