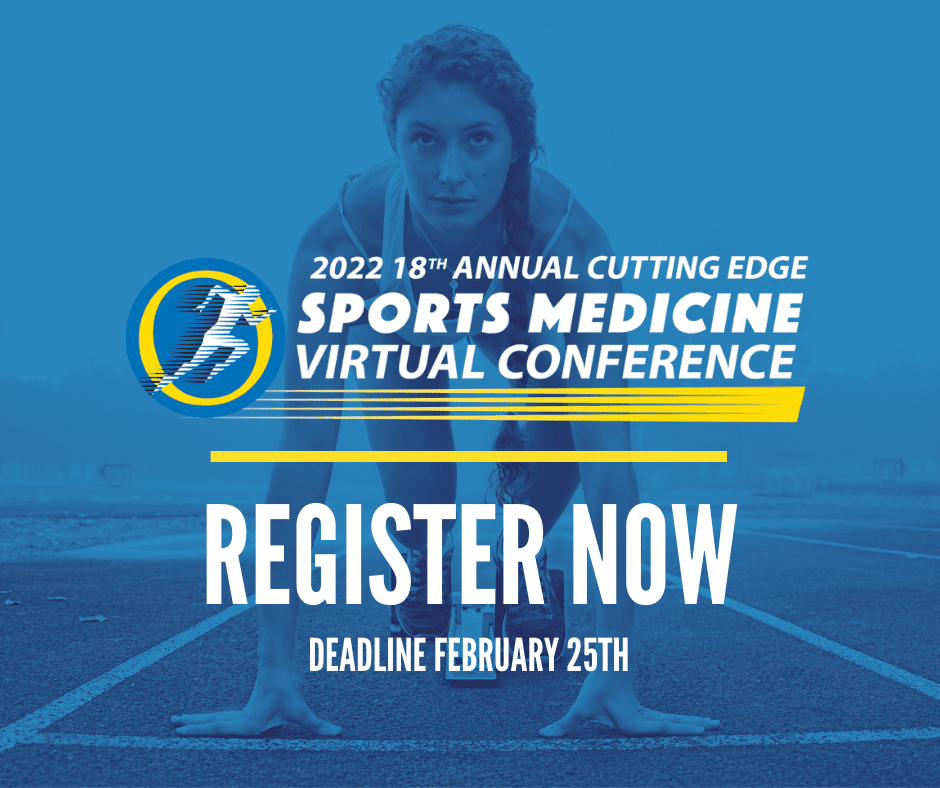 Registration for the 18th annual Cutting Edge Sports Medicine Conference is now open. This one-day continuing education program will take place on Saturday, February 26, 2022. 
 Don't miss expert-led sessions, including: 
Grade 3 AC Joint Separations: Is it just a bump or does it need to be fixed?
The Value of Athletic Trainers in the Sports Medicine Clinic: Expanding Role as Physician Extenders
Ankle Sprain Treatment Algorithm: Nonoperative vs. Operative
Rehabilitation for Common Youth Baseball Elbow Injuries: Approach Differences for the Skeletally Immature
Elements to Return Athletes to Play Quickly and Safely After Ankle Sprains
Click the link below to register before the deadline at 3:00 pm on February 25, 2022.
This one-day program, hosted by the Orlando Orthopaedic Center Foundation, provides continuing education credits (CEUs) and offers attendees a chance to hear the most up-to-date information, case studies and discussion regarding orthopaedics and sports medicine. 
The virtual conference will feature lectures from leading physicians and area specialists, as well as several panel discussions on the latest technology and surgical procedures used to treat orthopaedic conditions associated with musculoskeletal trauma in athletes. 
Additional proceeds from the day benefit the Orlando Orthopaedic Center Foundation and its primary initiative to provide access to organized youth sports programs.