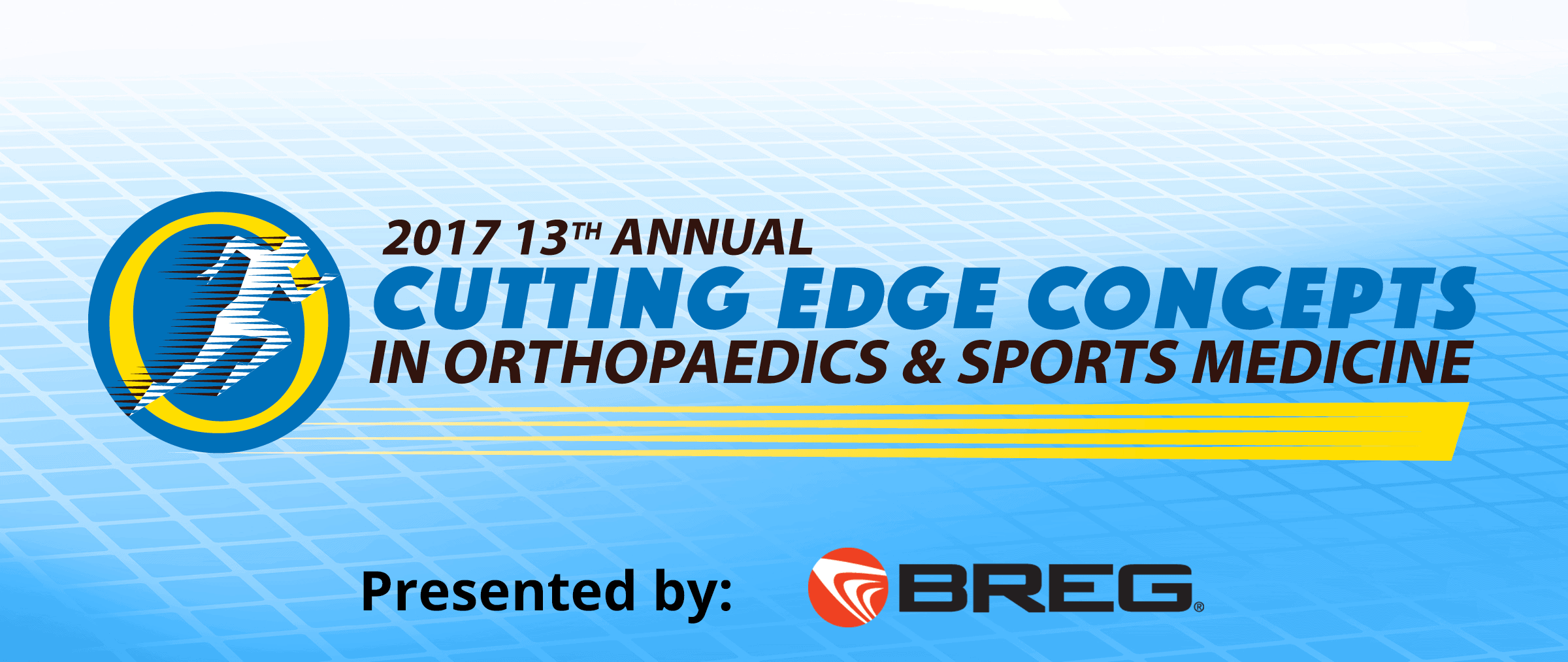 JOIN US FEBRUARY 4, 2017.
This program focuses on evidence based practices for use of the latest technology and surgical procedures used to treat orthopaedic conditions and sports medicine injuries associated with musculoskeletal trauma of the knee, shoulder, hip, and elbow. It includes a brief overview of the related anatomy, as well as rehabilitation considerations for non-operative treatment options and post-surgical therapy protocols. Plus, urologic conditions in sports medicine and exercise concerns in a female athlete life cycle will be reviewed. Program content is designed to assist healthcare providers with acquiring the skills and knowledge to provide quality care and improve patient outcomes.

Online Registration Form
February 4, 2017 | Rosen Centre Hotel | 7:00 a.m.
Unfortunately, online registration is now closed due to space constraints at the Rosen Centre Hotel. We apologize for any inconvenience.
If you would still like to attend the seminar, there will be a small number of on-site registrations available starting at 7:00 a.m. on Saturday, February 4, 2017.
Questions and comments should be directed to AReber@OrlandoOrtho.com or 407.254.2501.