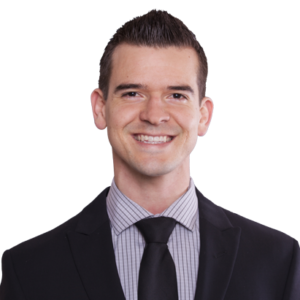 Andrew J. Beverly, PA-C
Physician Assistant Certified
Andrew J. Beverly is a graduate of the University of Central Florida with a bachelor's degree in health sciences with a focus in athletic training. He continued his education at Nova Southeastern University where he earned a master's degree in physician assistant studies.
Prior to joining Orlando Orthopedic Center, Mr. Beverly worked as an orthopaedic physician assistant (PA-C) in Nashville, Tennessee where he gained experience in a variety of orthopedic subspecialties including hand, foot and ankle, spine, and sports medicine.
He is certified by the National Commission on Certification of Physician Assistants and licensed in the state of Florida to provide healthcare with the oversight of a licensed physician. He is also certified by the Board of Certification as a certified Athletic Trainer (ATC) and a member of the American Academy of Physician Assistants (AAPA) and the Florida Academy of Physician Assistants (FAPA).
Mr. Beverly has a wide range of sports medicine in various capacities including stints with the University of Central Florida, United Football League, Orlando Magic basketball camps and the Tampa Bay Buccaneers. He also served as a certified athletic trainer working with athletes at Wekiva High School.
His primary responsibility at Orlando Orthopaedic Center is to assist Jeffrey Downing, D.O., at the Orlando Orthopaedic Center Orthopaedic Injury Walk-in Clinic in Casselberry. He is a father of one son and enjoys soccer, golf, and traveling.