There are more than 800,000 knee replacement procedures performed in the United States each year.
That number is also increasing by nearly 18% annually. Why? These procedures restore function and mobility to a worn-out knee, easing the pain and suffering of thousands of Americans every year.
Tom is a knee replacement patient. After suffering debilitating pain, he contacted Eric G. Bonenberger, M.D., board-certified orthopaedic surgeon, who performed his life-changing surgery. Dr. Bonenberger specializes in a quadriceps sparing lateral approach knee replacement which uses a less invasive approach that enables patients to heal more quickly than traditional surgeries. Tom says, "From the experience that I had, I would highly recommend undergoing a lateral procedure." 
What is a lateral approach total knee replacement and why do patients say it's better? Here's Tom's patient story.
What Is a Lateral Approach Total Knee Replacement?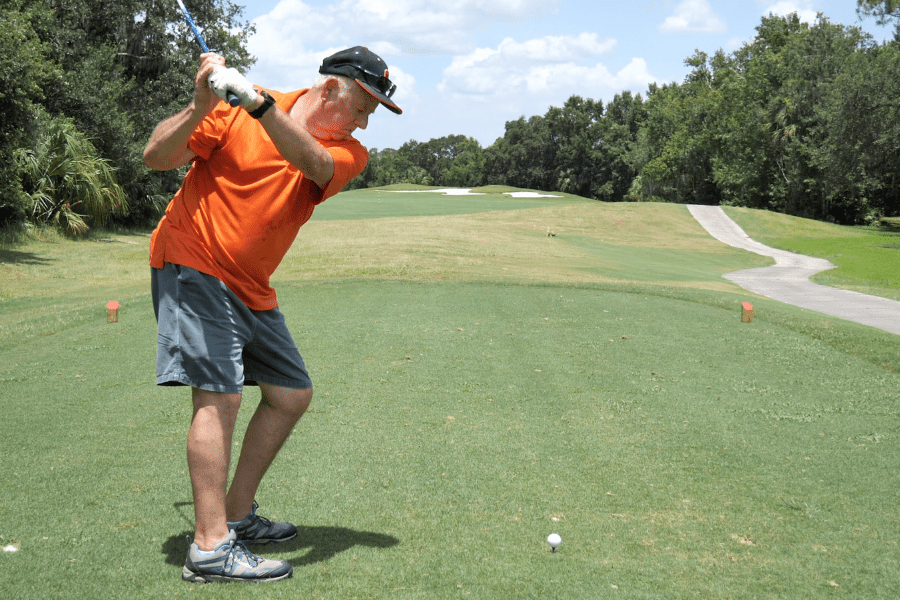 Lateral approach total knee replacement is a surgical procedure that removes and replaces the knee joint with an artificial implant. While installing an artificial joint is standard in all knee replacement surgeries, the process is slightly different for lateral knee replacement surgery. Instead of splitting the quadriceps tendon, the doctor enters the knee from the side, carefully avoiding trauma to the large quadriceps muscle and tendon.
One research study says, "Less invasiveness to the quadriceps muscle in lateral approach could result in better range of motion after the surgery." Tom experienced this firsthand. Within eight weeks of his knee replacement in April, he was pain-free and enjoying his life. He says, "In a very short period, I think that I have recovered between 85% to 90% of what I had before my knees started to go bad."
What happens during a lateral approach total knee replacement surgery that helps patients get back on their feet so quickly?
What Happens During a Lateral Approach Total Knee Replacement?
During lateral approach total knee replacement surgery, your orthopaedic surgeon makes an incision on the side of your knee. The doctor then removes the damaged knee joint and replaces it with an artificial polyethylene and metal prosthesis. Cemented and uncemented techniques are used to restore the bone ends.
The knee itself is one of the most complex and largest joints in the body, composed of four bones and a network of ligaments and muscles.  Worn cartilage is removed during surgery.
Knee replacement surgeries are highly effective at restoring mobility and reducing pain for patients like Tom. Typically, total knee replacement implants last from between 20 to 25 years.
What Are the Advantages of a Lateral Approach Total Knee Replacement Surgery?
Compared with traditional surgery, the advantages of a lateral approach total knee replacement surgery include:
A potentially faster return to knee function and mobility

A small four to six inch incision in most patients

Potentially, less post-surgery pain for the majority of patients

Uses the same reliable knee prosthetics as traditional surgery

Spares quadriceps tendon and muscle complex
Traditional anterior approach total knee replacement surgery splits and repairs the quadriceps tendon. While this procedure has been performed millions of times over many decades, medicine is always evolving and improving. Newer surgical approaches may reduce the damage to surrounding tissue, allowing patients to heal faster.
With this said, today's lateral approach total knee replacement surgeries are challenging. The doctor is operating through a smaller surgical "window" in the knee. For this reason, it is important to find a surgeon who is highly skilled and has extensive experience performing the procedure. 
90% of patients having lateral approach total knee replacement are eligible to have their surgery at an outpatient surgical center and go home that same day.
Tom says, "I've talked to a lot of my friends who have not had the lateral procedure and the recovery time seems very long compared to what I experienced."
Why Would I Need a Lateral Approach Total Knee Replacement?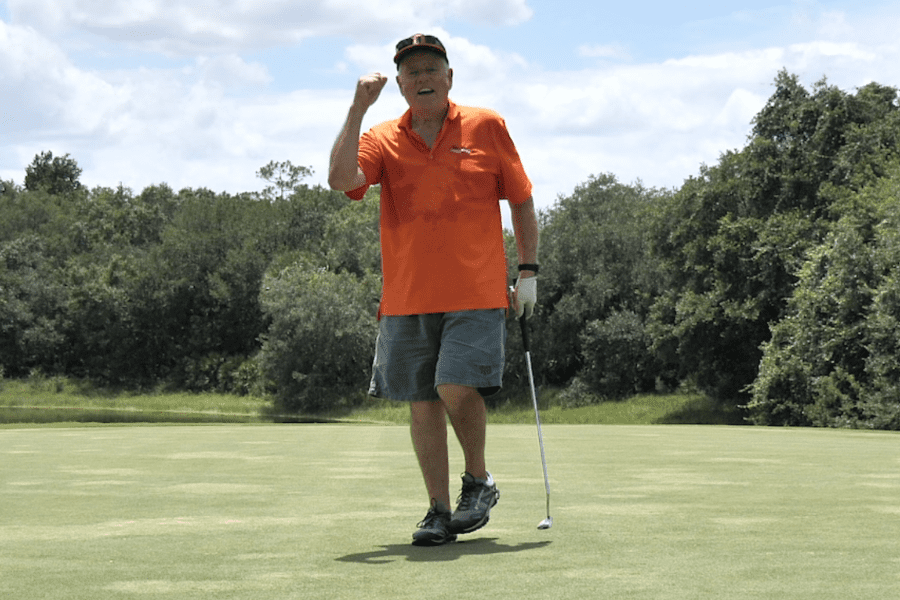 The most common reason for knee replacement is osteoarthritis. This debilitating disease attacks the joints, inflaming the surrounding tissue and causing pain.  Other examples are osteonecrosis (also known as avascular necrosis), post-traumatic osteoarthritis, and rheumatoid arthritis..
These, and other conditions, can cause your knee to have:
Debilitating and severe pain

Stiffness and lack of mobility

Instability
For most knee replacement surgery patients like Tom, their quality of life gradually declines due to pain and joint stiffness. Sleeping can become challenging and everyday tasks like climbing stairs or getting out of bed can be difficult. Physical therapy may help in the short term when paired with over-the-counter pain relievers. Other non-surgical treatments include prescription medications like steroid injections, which reduce inflammation.
However, these treatments can become less effective over time. When they no longer work, knee replacement may be the best option for restoring joint mobility and alleviating pain.
Why Is Recovery Better with a Lateral Approach Total Knee Replacement?
Potentially, quadricep muscle strength is restored more quickly, resulting in less pain and shorter time ambulating with a walker or cane.
Tom is a great example of a patient who experienced a quick turnaround and recovery after his lateral knee replacement surgery. He says, "I asked Dr. Bonenberger to put me back in the game as soon as I can get there—and he did. So, I'm happy with that.
Suffering from chronic knee pain or mobility issues? Speak with the team at Orlando Orthopaedic Center to learn how surgery can help you get back on your feet. Contact us today. 
Each year, 800,000 + knee replacements are performed in the U.S. to restore mobility to patients suffering from knee conditions. 
Doctors have several surgical procedures to choose from.