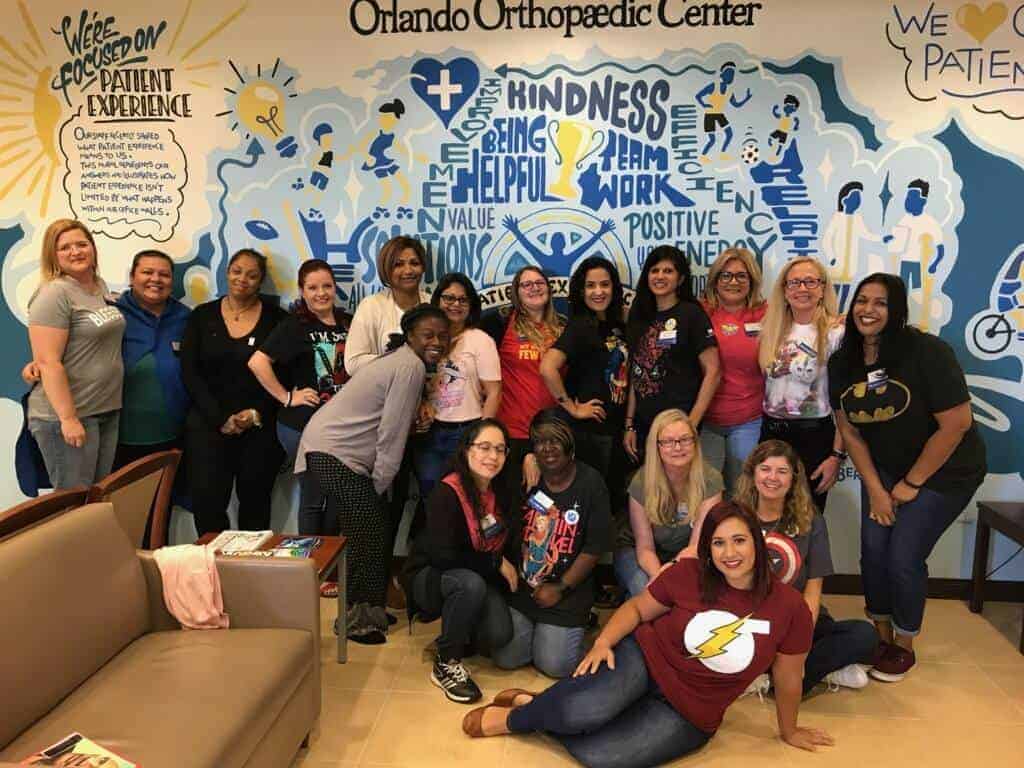 Our staff recently shared what patient experience means to us. This one-of-a-kind mural in the main lobby of our SoDo location represents our answers and illustrates how patient experience isn't limited by what happens within our office walls.
The mural, which debuted in time for 2019's Patient Experience Week, is one of many elements associated with our continued dedication to providing patients with the best orthopaedic care and the best orthopaedic patient experience in the region.
Although Patient Experience Week only takes place once a year, we're invested in the continual development of our team to improve the patient experience every day.