What is Outpatient Joint Replacement Surgery?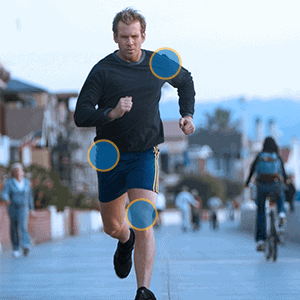 Outpatient joint replacement surgery is a viable alternative to traditional inpatient procedures, producing similar results and offering several distinct advantages. Outpatient joint replacement surgery is available for qualified candidates at the Orlando Orthopaedic Outpatient Surgery Center for the hip, knee, and shoulder.
As with inpatient surgery, where a hospital stay is required, outpatient joint surgery involves the removal and replacement of worn or damaged surfaces of a joint with new, artificial parts. Joint replacement surgery is considered a last resort, considered only after nonsurgical avenues for relief have failed (such as medication, physical therapy, and injections) and pain begins to limit daily activities severely.
Benefits of Outpatient Joint Surgery
Thanks to minimally invasive techniques, advances in pain management and rapid rehabilitation protocols, our orthopaedic joint specialists can now perform outpatient joint replacement surgery and send patients home within several hours of their outpatient joint replacement surgery.
Additional benefits of outpatient joint replacement surgery include:
The ability to return home the same day as surgery
Home healthcare and therapy teams provided for you
Increased comfort as a result of performing rehab almost exclusively at home
Decreased risk of infection due to avoiding a hospital
Early mobilization, leading to a faster recovery time
Increased patient satisfaction
Are You a Candidate for Outpatient Joint Replacement Surgery?
Unfortunately, not everyone is a candidate for outpatient joint replacement surgery. To qualify, patients should fit a particular medical "risk profile" and not have medical issues that pose an unreasonable risk. Your doctor will help make that determination.
To find if you a good candidate for the procedure, it's best to make an appointment with an orthopaedic specialist.
Now What?
If you would like to learn more about outpatient joint surgery or to discover if you are a candidate for one of the hip, knee or shoulder outpatient surgeries, please fill out the form on this page, and a member of our team will be in touch as soon as possible to schedule your appointment.
Is Outpatient Joint Replacement Surgery Right for You?
To find out if you're a candidate for outpatient hip, knee or shoulder surgery, please fill out the form below.