Matthew's chronic lower back pain became so bad that he would have to crawl to the bathroom in the morning.
"I was at the point where it was almost impossible for me to even work," he says. "My quality of life had gone to zero, to the extent that I would actually have to crawl to the shower before my day could begin. It was terrible just to get out of bed in the morning."
Fortunately, Matthew's life changed when he turned to Steven E. Weber, D.O., a board certified orthopaedic spine surgeon at Orlando Orthopaedic Center.
"I am no longer crawling to the shower," says Matthew. "As a matter of fact, I'm now able to golf, and my quality of life is infinitely better. I owe all of this to Dr. Weber."
At their first meeting, Matthew felt an instant rapport with Dr. Weber, one of the factors he credits for the success of his healthcare journey.
"Everything was explained to me," he says. "From start to end, (Dr. Weber) explained the pros and cons of surgery, what I could expect, and what would be expected of me. The initial visit is one of the most important."
Emboldened by his consultations with Dr. Weber, Matthew sailed smoothly through surgery.
"The surgery went almost flawlessly," says Matthew. "About two weeks after that I began physical therapy and gradually improved from there."
What is Minimally Invasive Lumbar Fusion Surgery?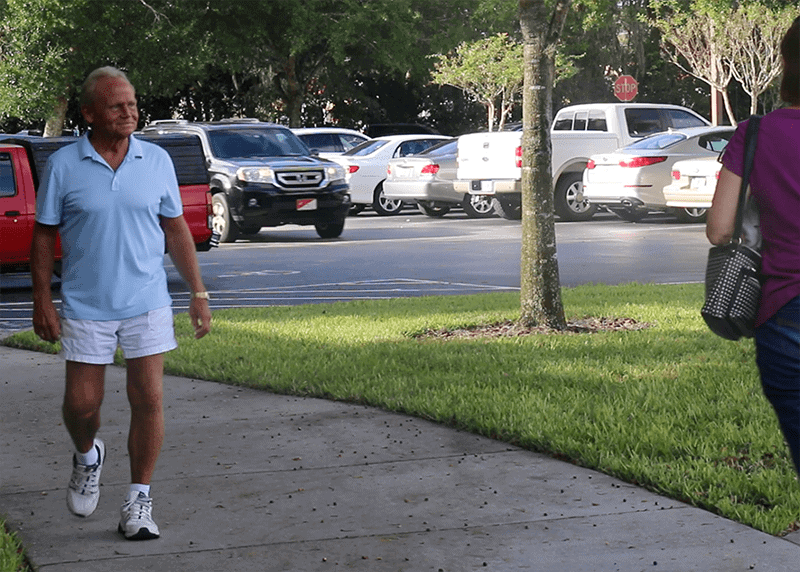 Lower back pain is one of the most prevalent and economically costly health issues in the U.S. affecting almost 80% of people at some point in their lives.
Lumbar fusion surgery is performed to alleviate a host of lower back problems including spinal stenosis, degenerative disc disease, herniated disc and nerve compression related to lower back pain.
During lumbar fusion surgery, two or more vertebrae in the lower spine are fused together. A bone graft is placed in between the vertebrae to join them to one another, creating a stronger and more stable spine. State-of-the-art screws, rods and specially-designed spacers are used to allow the bones to grow and fuse together over time.
In the past, a lumbar fusion required larger incisions, cutting through healthy muscle to allow the surgeon a better view of the spinal column. With minimally invasive lumbar fusion, a small tube is inserted through the skin and muscle fibers. The surgeon then makes use of advanced surgical instruments to perform the complete procedure through the tube, thus avoiding a large opening and scar.
As a result, patients experience:
Less pain

Shorter hospital stays

Improved fusion rates

Increased range of motion  
Minimally invasive lumbar fusion surgery relieves back pain by bypassing injuries and trauma to the soft tissue surrounding the spine and involves decreased scarring and post-surgical discomfort.
"The facilities here are excellent, and all the equipment is kept up-to-date, it's unbelievable," says Matthew. "When I would go in for an appointment and have an x-ray taken, they would come back with a tablet just seconds after having the x-ray, and show me exactly what's going on, down to the last detail of how the bone is fusing. It was just incredible."
What is the Recovery Process After a Lumbar Fusion Surgery?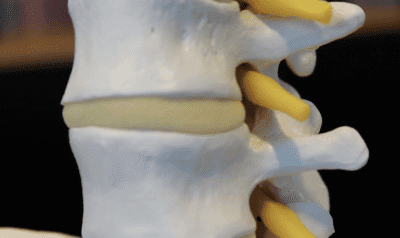 After surgery, it's not uncommon for patients to feel an instant improvement in their symptoms. Most can resume their daily activities in just a few weeks. Following a rehabilitation program under the guidance of a qualified physical therapist, patients can expect a full recovery after about six weeks after surgery.
"I haven't had a bad experience at all," says Matthew. "That's why I keep coming back; I get along with the whole staff. They are real down-to-earth people."
Following his successful lumbar fusion surgery, Matthew would wholeheartedly recommend Dr. Weber to anyone requiring spine surgery to be free of debilitating pain.
"All you're doing is opening the door to options," says Matthew. "I walked out of a different place because I didn't feel a good rapport. Check out your options. I would be very surprised if you walked into Dr. Weber's office and not come out happy."