Thanks to a unique type of knee surgery with Randy S. Schwartzberg, M.D., a board-certified orthopaedic surgeon specializing in sports medicine, knee, elbow, and shoulder surgery at Orlando Orthopaedic Center, Celena can now walk on her own and has resumed her true passion: dance.
After suffering a knee injury at work, Celena, a single mom, lost the ability to move around in the most simple ways, not to mention her favorite activity, dancing. She had to turn to her kids to help her with her mobility.
Celena's condition, known as an osteochondral cartilage defect (OCD), involves damage to the cartilage that lines the end of the femur bone. It can occur from an acute traumatic injury to the knee or an underlying disorder of the bone.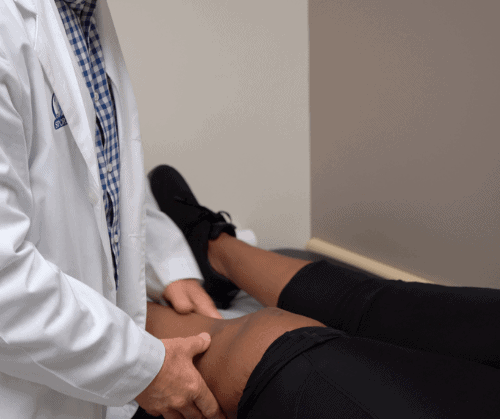 "My children were there to assist me with crutches and to get in and out of the car," says Celena. "I am very passionate about dancing, and not being able to dance was something that I couldn't swallow. That was the pivotal point that led me to seek treatment and see what alternatives I could take to improve my injury."
Celena met with Dr. Schwartzberg and started with conservative treatments such as activity modification, nonsteroidal anti-inflammatory medications and physical therapy. However, when those noninvasive methods failed to improve her situation, Celena and Dr. Schwartzberg decided that surgery would give her the best odds of reclaiming her mobility and dancing again.
"I even had a scope before surgery," says Celena. "And none of those things improved my injury to where I could dance again, and that was the driving force in my decision to have surgery."
How Can Knee Surgery Help?
Luckily for Celena, Dr. Schwartzberg specializes in an innovative surgical technique known as an osteochondral allograft transplant. The procedure involves implanting fresh, frozen cartilage onto the femur bone to repair the cartilage defect.
"The journey was over a year long. Dr. Schwartzberg initially told me it was going to be a hard and long journey, but it was possible. And that prepared me for what I had to do mentally and physically. Although it was hard and challenging at times, I knew if I just stayed dedicated and focused on the treatment and follow-up plan, that I would make a good recovery."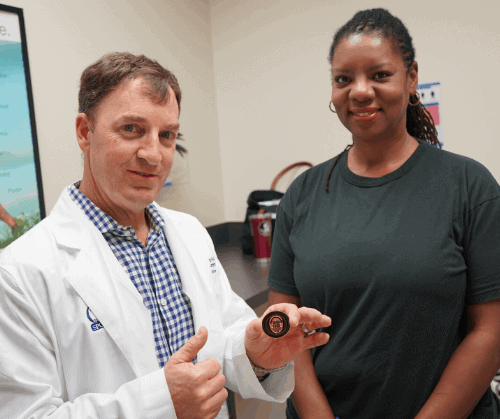 Celena credits the entire Orlando Orthopaedic staff for her successful knee surgery and recovery. "It was just awesome," she says. "From my initial visit, everyone was very supportive and comforting. One of the things that I appreciated about Dr. Schwartzberg and his staff was that there were no unknowns. Everything was relayed to me upfront, so I could make informed decisions. The ease of making appointments or having to reschedule was just fantastic."
Grateful for being able to dance again, Celena has no hesitation in recommending Dr. Schwartzberg to anyone experiencing what she went through. "My advice would be to come in and meet with the staff," she says. "There will be fear of the unknown that comes with not knowing whether you're going to make a full recovery, and what to expect during the process. But with Dr. Schwartzberg and his bedside manner, he takes the time to explain the process from start to finish; that is just very valuable."
"Of course, I wish he would have added some rhythm to my knee when he was down there working," Celena adds, laughing. "But absolutely, I would recommend him."