The life of a young athlete can involve moments of great triumph and of great challenges.
For Bailey F., one of her most recent triumphs was being offered a full gymnastics scholarship to Louisiana State University (LSU). Then, without warning, the injury bug struck and Bailey was sidelined from the sport she loves.  
To help get her back in action, she sought the expertise of Randy S. Schwartzberg, M.D., a board certified orthopaedic surgeon specializing in sports medicine, knee, elbow, and shoulder surgery at Orlando Orthopaedic Center.
During the past four years, Dr. Schwartzberg has partnered with Bailey to spearhead her treatment and rehabilitation program as she prepares for competition in the NCAA and at the 2020 Olympics.
Recently, Bailey underwent surgery for a tibial tubercle avulsion fracture, an isolated fracture injury that usually occurs in adolescents during push-off or landing while jumping.
"One of the injuries that I treated Bailey for was an unusual one, where she avulsed what's called a tibial tubercle where the patellar tendon inserts," says Dr. Schwartzberg. "This necessitated a surgery and Bailey returned after rehab in remarkable time to top form."
How is Tibial Tubercle Avulsion Surgery Performed?
Surgery to repair tibial tubercle avulsion usually employs a combination of open reduction and internal fixation procedures done under general anesthesia. During open reduction, the surgeon will make an incision at the knee and realign the fracture into its normal position.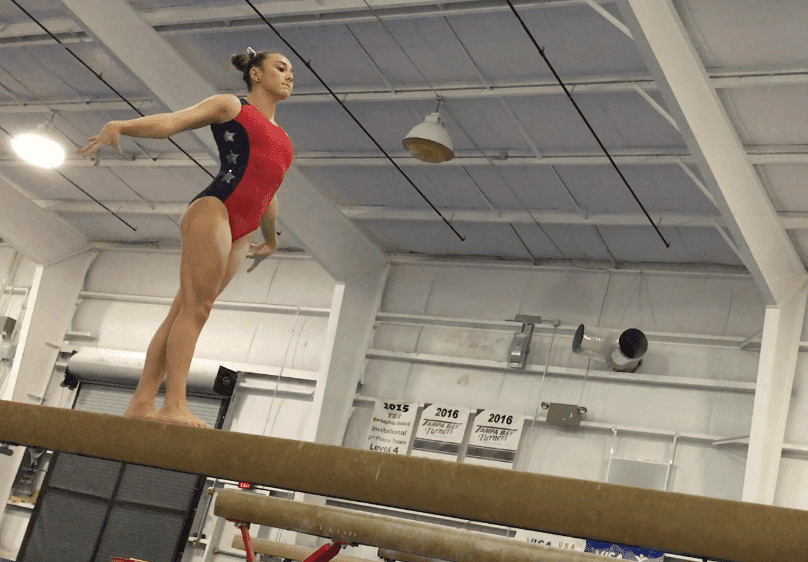 Once the fracture is put back into its anatomic position, it needs to be fixated there while the body heals it. For this fracture, the fixation usually consists of small metal screws. However, because Bailey was so young and because the fracture fragment was so small, a different method was utilized by Dr. Schwartzberg. Small bioabsorbable suture anchors were utilized. These are often utilized in shoulder surgeries in sports medicine.
"The biggest benefit (of surgery) was knowing (Dr. Schwartzberg) was going to do a good job," says Bailey with a smile. "Having that comfort there, knowing that I was going to be able to come back strong. He did a really good job, I don't even feel it."
Dr. Schwartzberg credits Bailey's resilience and perseverance for her ability to bounce back from injury so quickly.
"I've treated Bailey for more than a handful of issues she's developed over time," he says. "Most of them have been overuse type issues, but they've been tough. Bailey has worked hard, maintained tremendous determination, and come back from all of them with the rehab that we've done for her."
After her successful knee surgery and several other minor injury treatments, Bailey is happy to be back on the mat, training again in the sport she loves.
"I'm back to pretty much everything (as before). I would tell anyone thinking about going to see Dr. Schwartzberg that he's really an amazing doctor. He knows every single type of body inside and out," she says. "They would be really safe with him. He's just a great doctor."