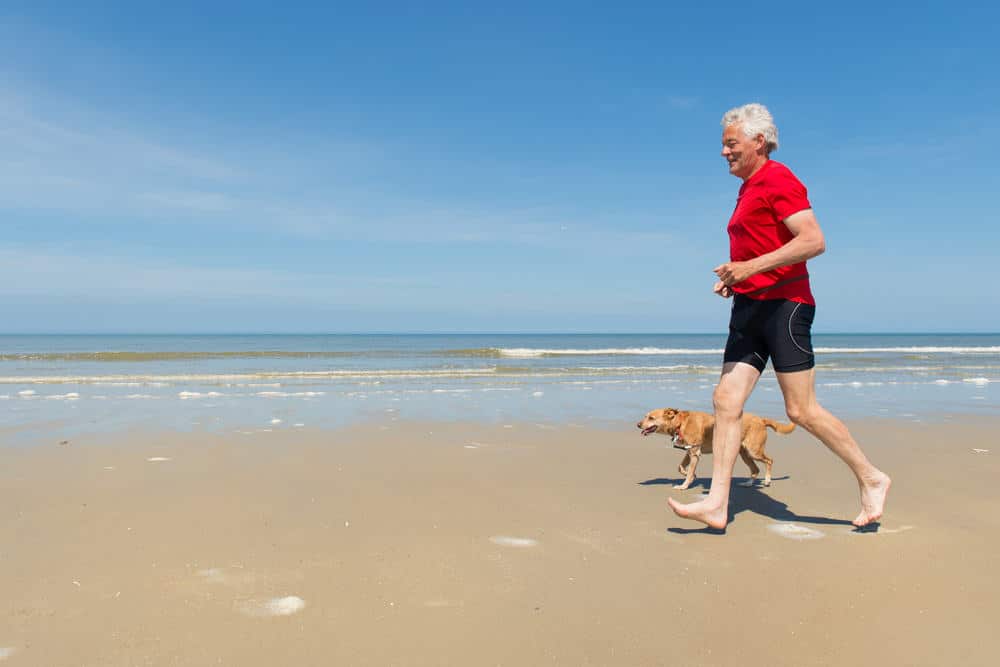 Treatment for Osteoarthritis in the Knee ranges from patients self-medicating or taking supplements to receiving steroid and hyaluronic acid injections to complete knee replacements. Advancements in treatment methods have allowed for many sufferers of osteoarthritis of the knee to experience relief from moderate arthritis without ever seeing a doctor.
What is Osteoarthritis?
Osteoarthritis affects nearly 27 million people in the United States.
In fact, it's the most common form of arthritis and the leading cause of chronic disability in the U.S.
When a patient is experiencing osteoarthritis in the knee, they will often come to your office complaining of joint pain, joint locking or stiffness and even tenderness around the affected area. A variety of causes may be to blame – from regular wear and tear on the cartilage to a hereditary factor.
The pain sensation they experience stems from when the cartilage wears down around the joint and bone surfaces become exposed. This can lead to extreme pain and decreased movement creating muscle atrophy or problems in the ligaments, such as the medial collateral ligament (MCL) and the anterior cruciate ligament (ACL).
Arthritis also reduces the amount of synovial fluid in the knee, used to bathe and lubricate various components of the joint. Patients will often experience "start-up pain" – discomfort after sitting for long periods of time or using the knee excessively, either in a sports-related activity or after long periods of walking. Swelling of the knee is also common. Unanimously, the number one thing patients want when visiting a general physician or a joint specialist is a relief.
What Are Treatment Methods Available?
Over the years, the treatment for osteoarthritis has greatly improved and today there are numerous options to help patients experience relief from the joint pain commonly associated with the degenerative joint disease.
Aside from obvious methods, such as activity modification or taking aspirin, many of those in pain now turn to glucosamine chondroitin sulfate as a way to control pain.
"Essentially glucosamine and chondroitin sulfate are natural substances found in the cells of cartilage that are available for purchase as supplements over the counter," says Dr. Bryan L. Reuss, joint and shoulder specialist at Orlando Orthopaedic Center.
"From the evidence we've seen so far, the use of glucosamine sulfate in the treatment of osteoarthritis is effective, particularly in the knee. It's believed that the sulfate provides benefits to the synovial fluid of the joint by strengthening cartilage."
When medication begins to lose its effect, patients often turn to specialists like Dr. Reuss and his colleagues found at Orlando Orthopaedic Center. The fellowship-trained joint specialists found there to offer the skills and experience needed for the patient's total joint needs.
Through the use of the most current technology available, the physicians and staff can facilitate a smooth process of diagnosis, treatment, and rehabilitation for any knee, shoulder or hip conditions. Once the use of physical therapy, activity modification, and painkiller avenues have been pursued, and after a patient is given a thorough examination, the first option for staffers is an intraarticular corticosteroid injection to reduce local joint inflammation.
"These are injected directly into the affected joint and are considered the 'gold standard' for invasive, in-office procedures," says Dr. Reuss. "We've heard patients describe everything from two or three weeks of relief up to a full year."
It is recommended that no more than three steroid injections per year be given in the same joint to reduce the risk of bone deterioration and progressive cartilage damage. The next step for a patient experiencing osteoarthritis in the knee may be hyaluronic acid injections.
"We use a product by Orthovisc because it contains the highest amount of hyaluronic acid available," says Dr. Reuss. "The injection serves to bathe cartilage and joints as well as providing some nutrients to the site after initial use."
Hyaluronan occurs naturally in the synovial fluid that surrounds the joints, and it helps lubricate joints to make them work smoothly.
How Does Total Knee Replacement Work as an Osteoarthritis Treatment?
When osteoarthritis sets in, the fluid becomes thinner and, thus, does a worse job of cushioning bones. "A typical course of treatment is one injection per week for three weeks, and the risk and side effects are very mild," says Dr. Reuss. Patients typically experience relief for four to six months after treatment is complete. The next option is either a minimally-invasive full or partial knee surgery to provide relief.
"This is always a last resort for us," says Dr. Reuss. "We pursue every avenue we can to provide patients with relief before deciding on surgery."
During a full knee replacement, Dr. Reuss or one of his fellow knee specialists will cap the end of the femur with a strong metal, then insert the tibial component (made of durable polyethylene in a metal tray) and insert a patellar component in between the two (also made of durable, high molecular weight polyethylene). Following surgery, patients are kept in the hospital for several days for monitoring and initial physical therapy.
Complete recovery is typically several months down the road. "The plastics get better seemingly every year, and they allow for knee replacements to last up to 25 years now, whereas years ago you'd be fortunate to see ten years out of a knee replacement," says Dr. Reuss.
Whether it's a simple injection or a complete knee surgery, the options available for patients at Orlando Orthopaedic Center are all designed to get the patients back to their normal lives as quickly and as safely as possible. "Thanks to advances in our practice and modern medicine, we can help more patients than ever before, and that's a great feeling," says Dr. Reuss.