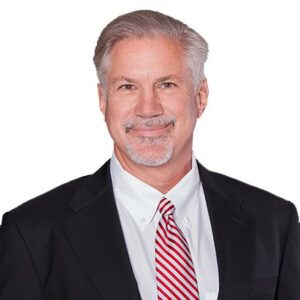 Craig P. Jones, M.D.
Board Certified in Orthopaedic Surgery
Specializing in:
Orthopaedic Oncology
Born in Pittsburgh, PA, Dr. Jones attended Dartmouth College in New Hampshire, then completed his degree in chemistry summa cum laude at Southern Methodist University in Dallas, TX. He is an alumni of Phi Beta Kappa. He earned his M.D. degree from Baylor College of Medicine in Houston and completed his general surgery internship at Baylor's Affiliated Hospitals.
Dr. Jones completed a one-year residency in orthopaedic pathology at Sinai Hospital of Baltimore, a residency in orthopaedic surgery at the University of Pittsburgh Hospitals and a fellowship in orthopaedic oncology at the Hospital for Joint Diseases in New York City and at Mount Sinai Hospital.
Dr. Jones is board certified in orthopaedic surgery. He is a member of the Florida Medical Association, the Southern Medical Association, the Florida Orthopaedic Society, and the Orange County Medical Society. He has published articles in a variety of professional journals.
Dr. Jones Patient Success Story
Additional Dr. Jones Videos