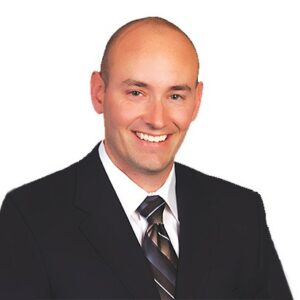 Michael D. McCleary, M.D.
Board Certified in Pediatrics and Primary Care Sports Medicine
Specializing in:
Primary Care Sports Medicine
Non-Surgical Orthopaedics
A long-time native and resident of Ohio, Dr. McCleary joined the staff and physicians of Orlando Orthopaedic Center in August 2007. Before moving to the sunshine state, he earned a Bachelor of Science degree in biology from Kent State University. From there, he attended the Medical College of Ohio to earn his medical degree before completing a residency in Pediatrics at Akron's Children's Hospital (ACH) in Akron, Ohio. It was also at ACH where he completed a fellowship in primary care sports medicine, providing him specialty training in the care of musculoskeletal and medical problems of active individuals, particularly athletes. During his fellowship, Dr. McCleary served as team physician for the University of Akron, as well as Walsh University and co-team physician for Mogadore High School.
In addition, Dr. McCleary gave his time and expertise toward numerous sporting events including MAC and Big East conference championships in various collegiate sports. He also served on the medical staff for Ohio High School championship events and tournaments.
Dr. McCleary is an active participant in education and research. He has given numerous lectures to fellow healthcare providers as well as to the public, coaches and parents. Dr. McCleary's dedication to education and research includes published works in medical journals, including the American Academy of Pediatrics' News Sports Shorts and Current Sports Medicine Reports, and co-authoring a chapter in the book "Care of the Young Athlete."
Dr. McCleary is the managing physician for Orlando Orthopaedic Centers Concussion Program and also serves as the team physician for Hagerty High School . He is a member of the American Medical Society for Sports Medicine and a founding board member of the Florida Alliance for Sports Medicine. On a personal note, Dr. McCleary enjoys outdoor activities such as camping, hiking, jogging, as well as playing golf and basketball.
Dr. McCleary's Physician Assistant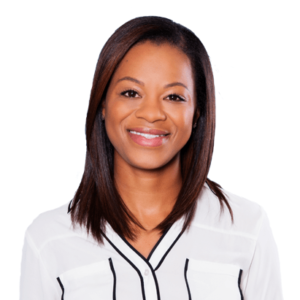 Yolanda R. Freeman, ATC, PA-C, MPAS
Yolanda R. Freeman is a cum laude graduate of the University of Florida, in Gainesville, FL, with a bachelor's degree in exercise and sports science with a specialization in athletic training. She remained at the University of Florida to continue her education where she earned a master's degree in physician assistant studies.
Before joining Orlando Orthopaedic Center, Ms. Freeman worked for nine years as a senior orthopaedic physician assistant (PA-C) at Orlando Health Orthopedic Institute where she managed and coordinated schedules for a total of five physician assistants working in practice.
After three years of physical therapy failed to improve the deformities in her hand and foot, Annette finally found relief when she turned to the [...]