Thanks to her MAKOplasty knee replacement surgery with Eric G. Bonenberger, M.D., a board-certified orthopaedic surgeon specializing in partial and total knee replacements at Orlando Orthopaedic Center, Terri went home the same day after surgery.  She can now walk on her own again without pain.  She is thrilled she no longer has to rely on others to help her get around- something that as a fiercely independent person, caused her a great deal of anguish before the surgery.
Terri believes her minimally-invasive MAKOplasty knee replacement procedure was the right choice to meet her needs.  She would also recommend Dr. Bonenberger to anyone needing a knee replacement, because he did a great job explaining her treatment plan and because he is a highly skilled surgeon.
"We scheduled the surgery at Oviedo Medical Center (where the MAKOplasty device is located), and my experience there was excellent from the start," says Terri. "The nursing staff was incredibly friendly and knowledgeable. When I would ask something, they knew the answer."
What Is MAKOplasty?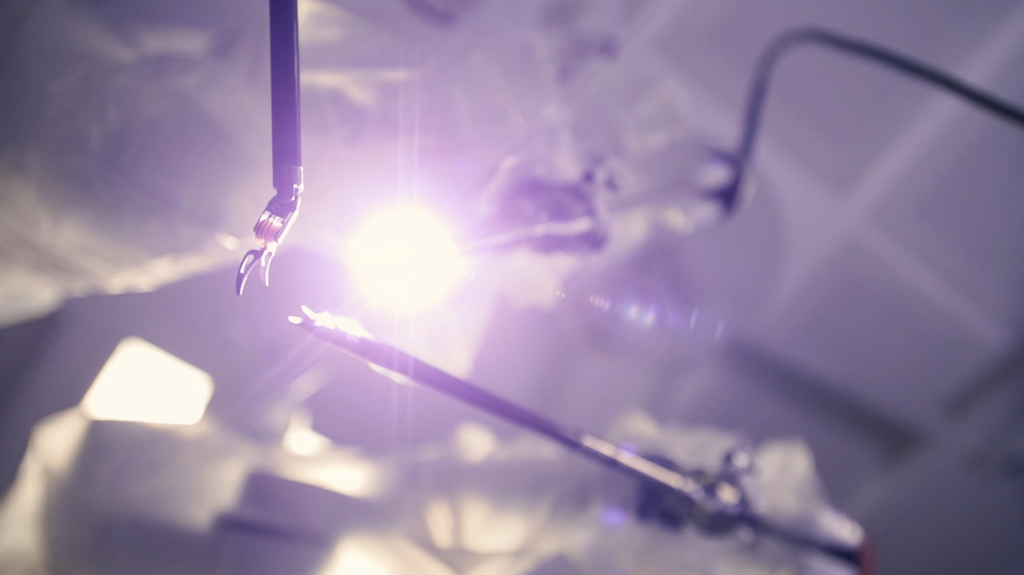 MAKOplasty technology employs a robotic arm to help specially-trained orthopaedic surgeons perform minimally invasive total knee replacements. The procedure allows surgeons to achieve complex surgical maneuvers while circumventing the limitations of traditional surgery. Robotics is a state of the art technique which offers advanced control, flexibility, and precision.
The MAKOplasty robotic system is a cutting-edge solution for patients suffering from severe knee pain due to degeneration or osteoarthritis. The system utilizes a 3D virtual model of each patient's unique anatomy and a robotic arm, called MAKO, that helps the surgeon plan and perform the knee replacement surgery with increased accuracy and efficiency.
"It was extremely hard to walk," says Terri. "I did it, but I was always in pain. And people had to wait for me. One night, I fell asleep on the couch, and everybody was sleeping. I got up and my leg just gave out. I had to grab onto the counter and was stuck there. I couldn't go anywhere. The knee swelled up, and every time I tried to walk, the leg would buckle. It was excruciating."
In an effort to eliminate pain and reclaim her autonomy, Terri turned to Dr. Bonenberger and his team. "Terri was in quite a bit of pain," says Dr. Bonenberger. "She notified us that she was getting worse. We went ahead and got her on the schedule and discussed doing a knee replacement utilizing robotic assistance."
Dr. Bonenberger recently performed Oviedo Medical Center's first MAKO minimally-invasive joint replacement surgery. He has been heavily involved with computer navigation and MAKO robotic surgery since 2006. Dr. Bonenberger performed his first MAKOplasty knee replacement surgery at Dr. Phillips Hospital in 2013. He was the first surgeon there to be credentialed for total knee, partial knee and total hip replacement using the MAKOplasty technology. Dr. Bonenberger also specializes in same-day outpatient joint arthroplasty surgery, including anterior approach hip replacement.
What are the Benefits of MAKOplasty Knee Replacement?
MAKOplasty technology enables surgeons to plan total knee replacement procedures accurately and allows optimal implant size, position, and alignment for each patient. As a minimally invasive approach, MAKO robotic orthopaedic surgery offers the following benefits:
Smaller incisions leading to reduced scarring and minimal blood loss
Reduced postoperative pain
Shorter hospital stay and recovery period
Quicker return to daily activities
Lower incidence of complications
According to Dr. Bonenberger, robotic surgery is at the leading edge of medicine and is often an important discussion point for patients undergoing elective surgery. "It's hard to know when the right timing is," he says. "The technology has advanced a great deal, and robotic knee replacements and other joint replacements are coming into the forefront. We have that available, and Terri was a perfect candidate for a robotic-assisted knee replacement."
Not only was Terri discharged the day of her surgery, but Dr. Bonenberger's team had her up and walking almost immediately after the procedure. "When I got out of surgery, I was up in the recovery room probably in less than an hour," says Terri. "The nurse wanted me to get up and walk to the bathroom and back. She took the time to explain exactly why I needed to get up right away and didn't get annoyed. I knew they had other patients because there were a lot of surgeries that day. However, the staff really cares about their patients. You can tell."
What are the Results of MAKOplasty Knee Replacement?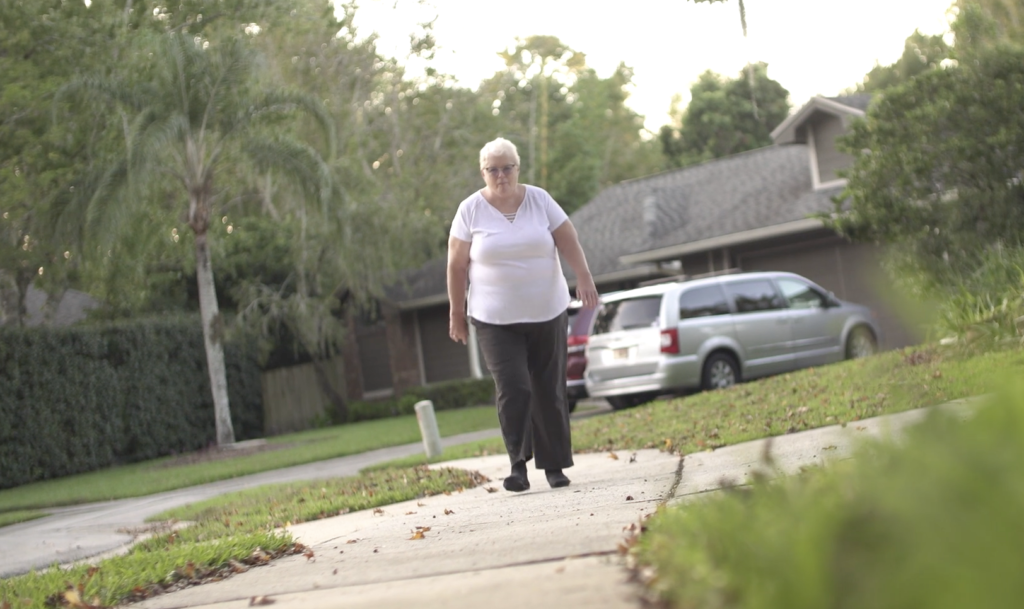 Clinical studies demonstrate the following results of MAKOplasty knee replacement technology:
Protects soft tissue and ligaments from damage
Patients surveyed six months after surgery reported lower pain scores than those who received a conventional joint replacement
Patients surveyed six months after surgery reported better patient satisfaction scores compared to those who received a conventional joint replacement
Terri is a case in point. Grateful for regaining her quality of life and independence, she is happy she didn't wait too long before deciding to go ahead with the procedure.
"Before surgery, I was in pain all the time, and I couldn't walk far at all," says Terri. "And even though I'm still recovering, I only have some discomfort when I try to sleep at night. I feel so much better, and I'm sorry I put it off so long. Being able to do it myself has made life a lot easier because I don't like to ask for things. My experience with the entire Orlando Orthopaedic Center team was excellent. Everything went well."
What are the Benefits of MAKOplasty Knee Replacement?
MAKOplasty technology enables surgeons to plan total knee replacement procedures accurately and allows optimal implant size, position, and alignment for each patient. As a minimally invasive approach, MAKO robotic orthopaedic surgery offers the following benefits:
Smaller incisions leading to reduced scarring and minimal blood loss
Reduced postoperative pain
Shorter hospital stay and recovery period
Quicker return to daily activities
Lower incidence of complications
According to Dr. Bonenberger, robotic surgery is at the leading edge of medicine and is often an important discussion point for patients undergoing elective surgery. "It's hard to know when the right timing is," he says. "The technology has advanced a great deal, and robotic knee replacements and other joint replacements are coming into the forefront. We have that available, and Terri was a perfect candidate for a robotic-assisted knee replacement."
Not only was Terri discharged the day of her surgery, but Dr. Bonenberger's team had her up and walking almost immediately after the procedure. "When I got out of surgery, I was up in the recovery room probably in less than an hour," says Terri. "The nurse wanted me to get up and walk to the bathroom and back. She took the time to explain exactly why I needed to get up right away and didn't get annoyed. I knew they had other patients because there were a lot of surgeries that day. However, the staff really cares about their patients. You can tell."