Retired university professor Sherry Dupont, came in complaining of pain from a full rotator cuff and bicep tear. She suffered from this condition for almost two years because she was afraid to have the surgery to repair it. Finally, her pain grew so intense she made the decision to schedule surgery, despite the COVID-19 pandemic. So, what's it like to have orthopeadic surgery during COVID?
On May 20, 2020, she went through the surgery at the state-of-the-art Orlando Orthopaedic Outpatient Surgery Center as an outpatient. Sherry went home the same day, perfectly safe from COVID and finally, on the road to a perfect recovery.
"Today, I have no pain at all," she said. "This procedure absolutely changed my life."
Is it Safe to Have Orthopaedic Surgery During COVID-19?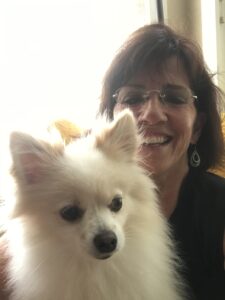 COVID-19 doesn't stand a chance against the controlled environment of a sterile surgical outpatient facility. Healthcare facilities such as Orlando Orthopaedic Center have taken extreme infection prevention measures to protect patients and staff from the virus. 
Sherry visited the Orlando Orthopaedic Center outpatient facility during the height of the COVID-19 pandemic. She was worried about the possibility of exposure to the virus, but noticed immediately that the facility had taken great measures to protect her. 
"When I arrived at the office, everybody there was wonderful, kind, gentle, and everybody had a mask on," she notes. "All the chairs were separated at least six to 10 feet apart."
Since the early stages of the pandemic, healthcare providers have learned more about how the coronavirus spreads and have taken steps to mitigate the risk. Sherry's experience is typical for elective orthopaedic surgery patients. 
She commented further on what it was like to enter the orthopaedic surgical hospital, "I signed in with my mask, and everybody had their mask on. I sat in a seat far from everybody and then they called my name. Again, going back with the nurse, everybody had their mask on. I felt very safe and comfortable with everyone."
What Causes a Rotator Cuff or Bicep Tear?
Sherry suffered from both a rotator cuff and bicep tear, two common injuries if you're physically active or play sports. It's a common problem in repetitious activity like throwing a baseball or lifting heavy objects. They can be caused by occupational injuries, such as if you're a housepainter or a construction worker. These injuries result in:
Difficulty raising your arm

Popping or clicking when you move your arm 

Inability to lift things as you normally would

Pain when you move your arm or lie on it

Weakness in your shoulder
A bicep tear is a rip in the muscle or tendon of the shoulder or elbow. The American Academy of Orthopedic Surgeons reports, "Many people can still function with a biceps tendon tear, and only need simple treatments to relieve symptoms." 
The rotator cuff is comprised of multiple muscles and tendons that stabilize the shoulder joint. This group of connective tissues form a kind of cuff over the top of your shoulder that helps you rotate your arm. You can partially or fully tear through one or multiple of the supporting structures, or the rotator cuff could be damaged or worn down over time.

Sherry knew there was a problem with her rotator cuff, but didn't realize the bicep was also torn. She stated, "The first time I met with Dr. Riggenbach, he was very kind, very gentle, and he listened to me. Then he explained what he would do to fix the torn rotator cuff. Then, in surgery, he found a partial bicep tear and fixed that as well."
While you may be able to endure the pain for a time, eventually these injuries typically need surgical correction. With the right treatment you can get back to the activities you enjoy.
What Type of Surgery Can Correct These Problems?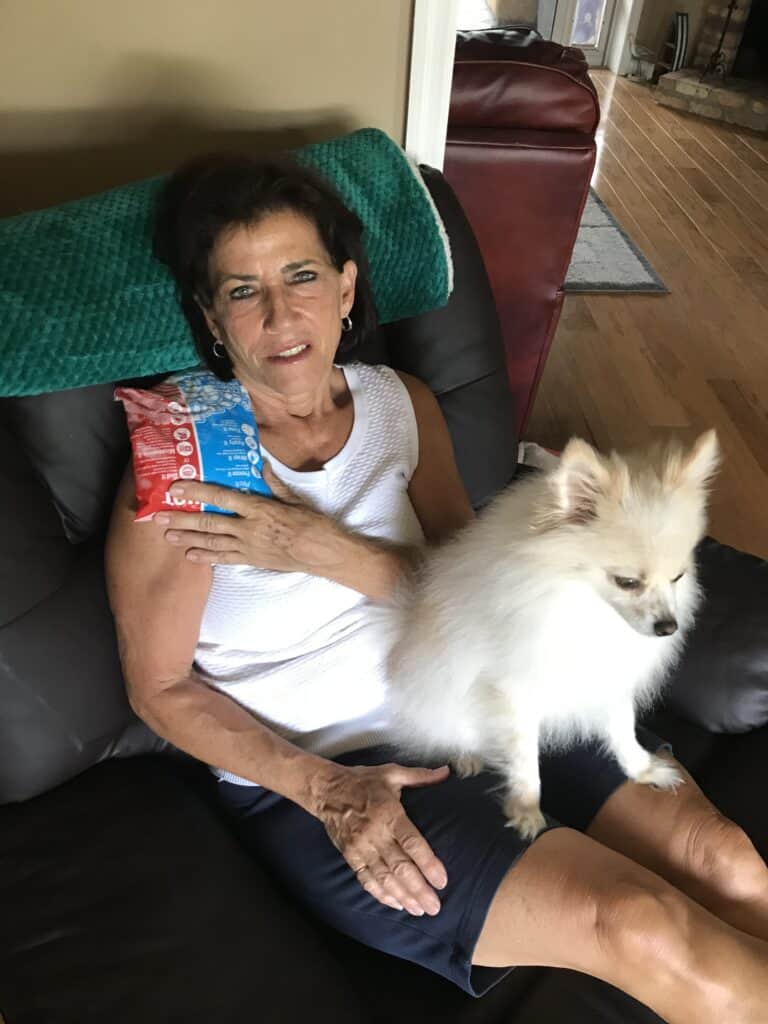 If you experience a rotator cuff tear, the pain can be acute and sudden or it can grow over time. The severity of your injury dictates the recommended treatment to help you recover. Sherry knew she had a rotator cuff injury for two years before seeking surgical treatment, but she did not realize that she also had a tear in her biceps tendon. 
She ended up having three outpatient procedures. Sherry still went home the same day after the surgery and is now fully recovered, just a few months later. 
While every patient has an individual treatment plan, Sherry underwent the following surgical procedures:
Arthroscopic rotator cuff repair, which makes a small incision and inserts a tiny camera into the shoulder joint. The camera displays pictures on an external television screen. The doctor carefully uses these images to guide small instruments in the joint to make the repair.  

Subacromial decompression, which is also completed through arthroscopic surgery and is designed to eliminate shoulder impingement which is what causes a great deal of pain in these patients.

Open biceps tenodesis is a surgical procedure to correct a bicep tendon tear.
Sherry was able to return to full functioning without the pain she endured for so long. She stated, "Having this procedure allowed me to do everything I always did before, and I do it all."
Can Outpatient Arthroscopic Rotator Cuff Repair Get You Back to Normal Activities?
After any surgery, recovery happens in a few different stages. Typically, the arm is immobilized in a sling for a few weeks as you heal. You will be able to drive and walk, just not play tennis or other vigorous sports for a few months. During this time. you will work with your physical therapist to strengthen the arm and shoulder and regain your mobility. You'll also go back to your doctor to check on your progress or conduct the visit virtually through telemedicine.
Like many patients, Sherry put off the surgery because she was worried about the experience. However, also like many Orlando Orthopaedic Center patients, she was very pleased with the outcome. 
"I felt like I was in the hands of a professional and that he truly cared about me," she said.
After the surgery, Sherry stated, "I have never felt better and would highly recommend him to anybody that has a shoulder or a hand problem."